Custom qualification questions for Lead Capture AI offer more control over the flow and content of qualification questions for homeowners, based on your business needs.
In this article, we'll cover:
Creating Questions for Lead Capture AI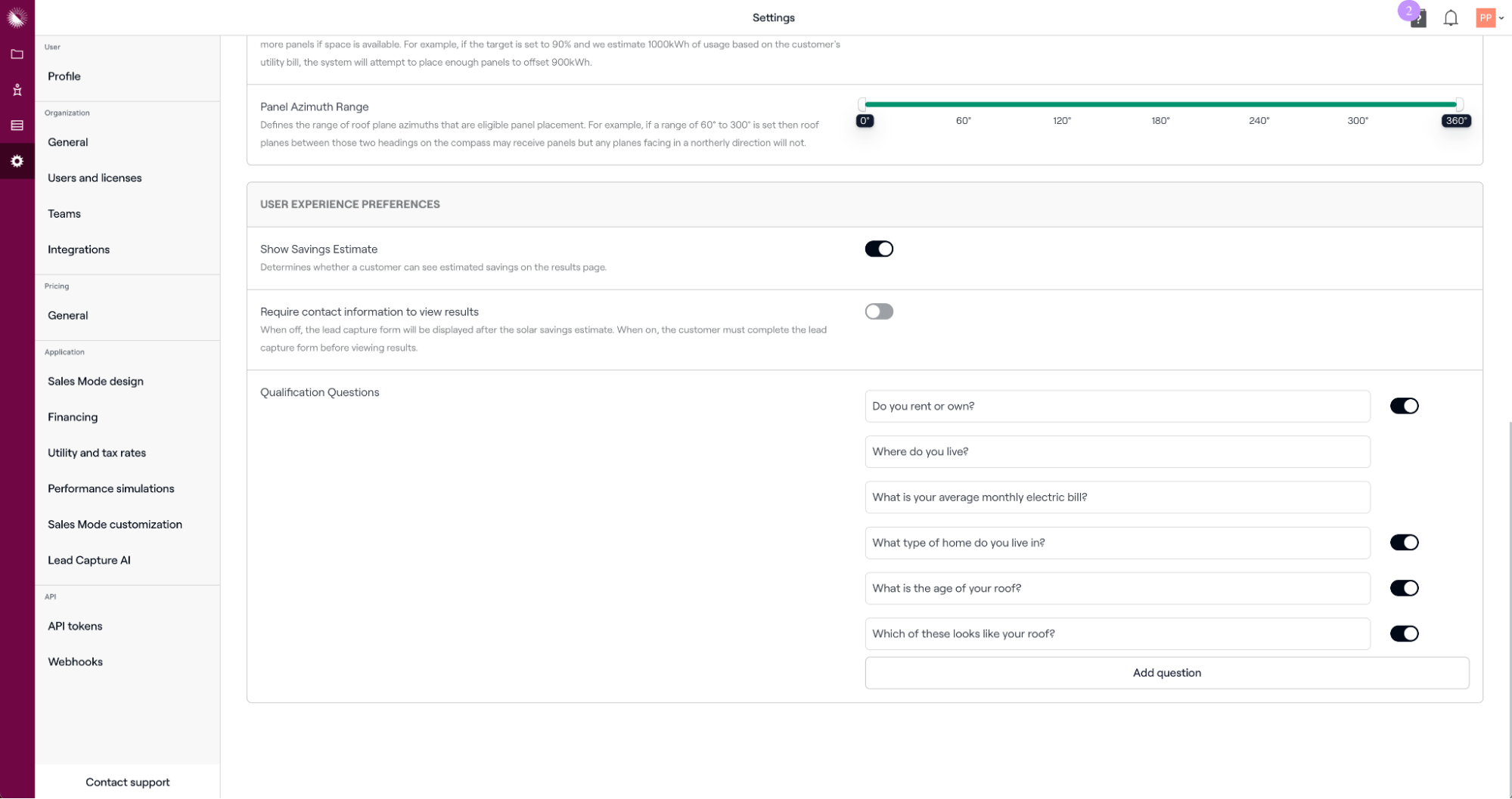 Available under the Settings > Lead Capture AI page in the Aurora application, users can create, manage, and hide qualification questions for individual Lead Capture templates. Learn more about Templates here.
Note: Only admin users are able to view and edit Lead Capture AI templates, including qualification questions.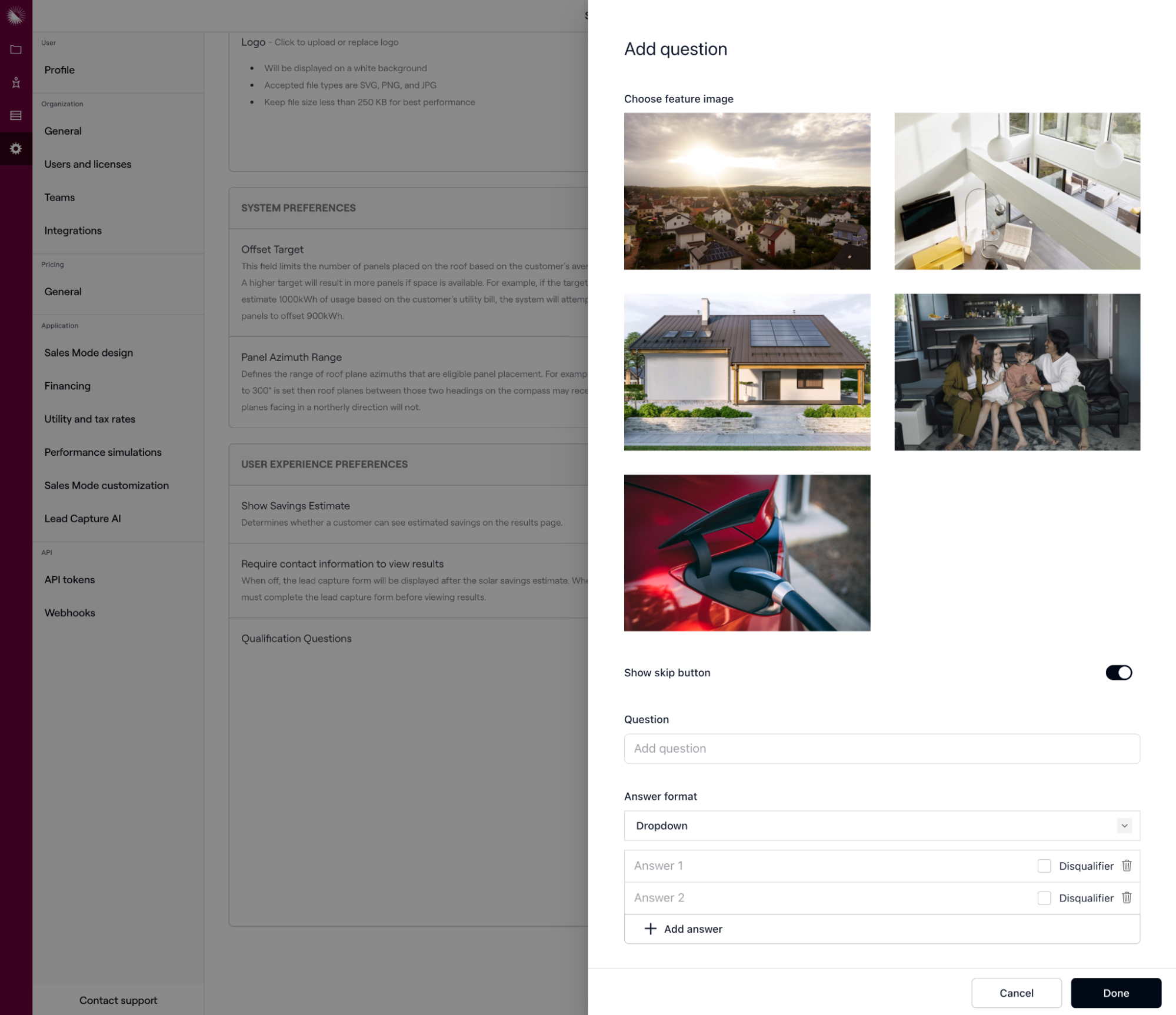 To create your qualification questions, follow these steps:
1. Select or create a new Template.
2. Under Qualification Questions, select "Add question"
3. Feature image: Select a feature image for your question.
4. Enable skipping: Toggle this on to show the "Skip" button in your Lead Capture AI experience.
5. Answer format: Select a question type:
Dropdown

Radio group

Multi Select
6. Submit possible responses: Type in up to 6 different response options for the question asked.
Enable disqualification: Check this box for any given response option if you'd like the lead to be automatically routed as disqualified. In these cases, they will receive an end page and will not be counted toward your contracted leads.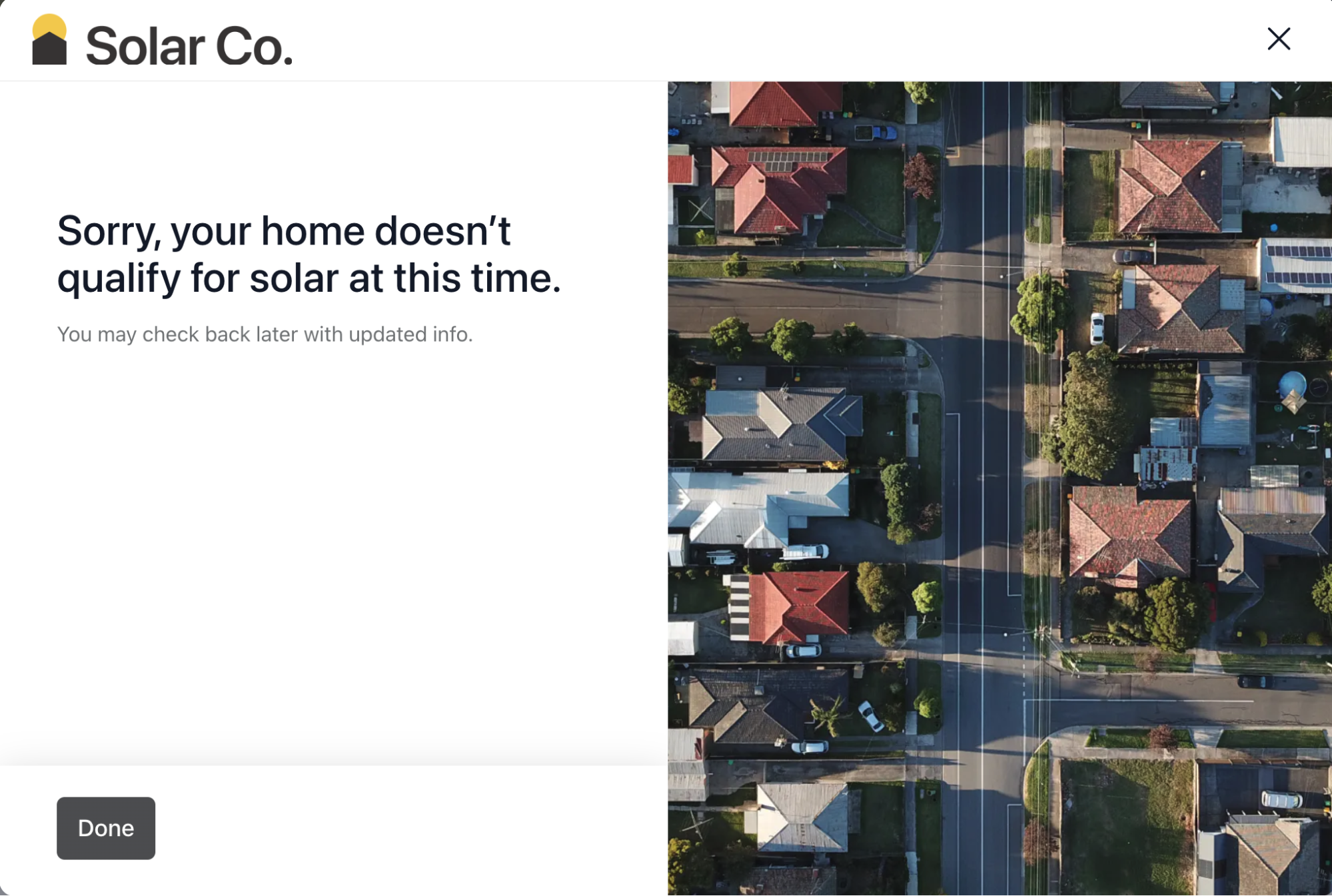 7. Click Save.
After you click Save, you must publish your template for the changes to go into effect. From there, you can toggle on/off questions and edit your custom pages from the template page.
Frequently Asked Questions
Can I customize the disqualification page?
No, users are unable to customize the disqualification page at this time.
Can I upload my own images?
No, users are unable to upload their own images at this time, but they may select images from a library provided by Aurora.
If a lead is disqualified, will I still get their information in my system?
No; if a lead is disqualified, they will not be recorded in the Aurora app, nor will customers be charged for that lead count.
Is this supported by the Lead API?
Any lead's questions and responses can only be accessed via the Lead Overview page in the Aurora application, and is not supported by the Leads API at this time.