In this article we will cover the basic steps to creating a new design in Sales Mode as well as managing your designs.
Create a new Design
From the Project Dashboard, click on Sales Mode in the top right corner.
Select "+Create new Design".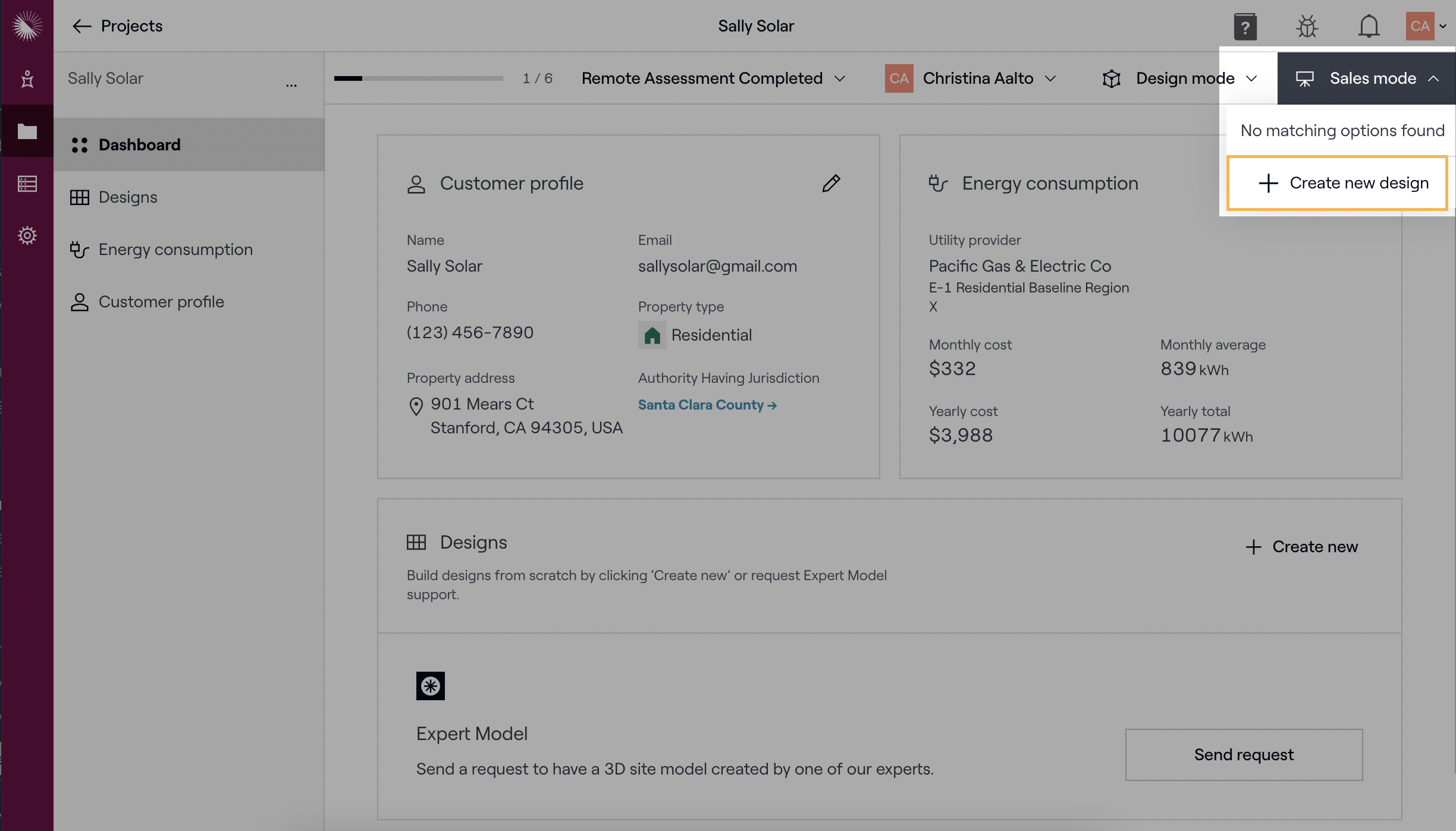 You'll be prompted to toggle certain Sales Mode pages on or off that you may or may not want to show in your Sales Mode Proposal. 
Then click "Create New".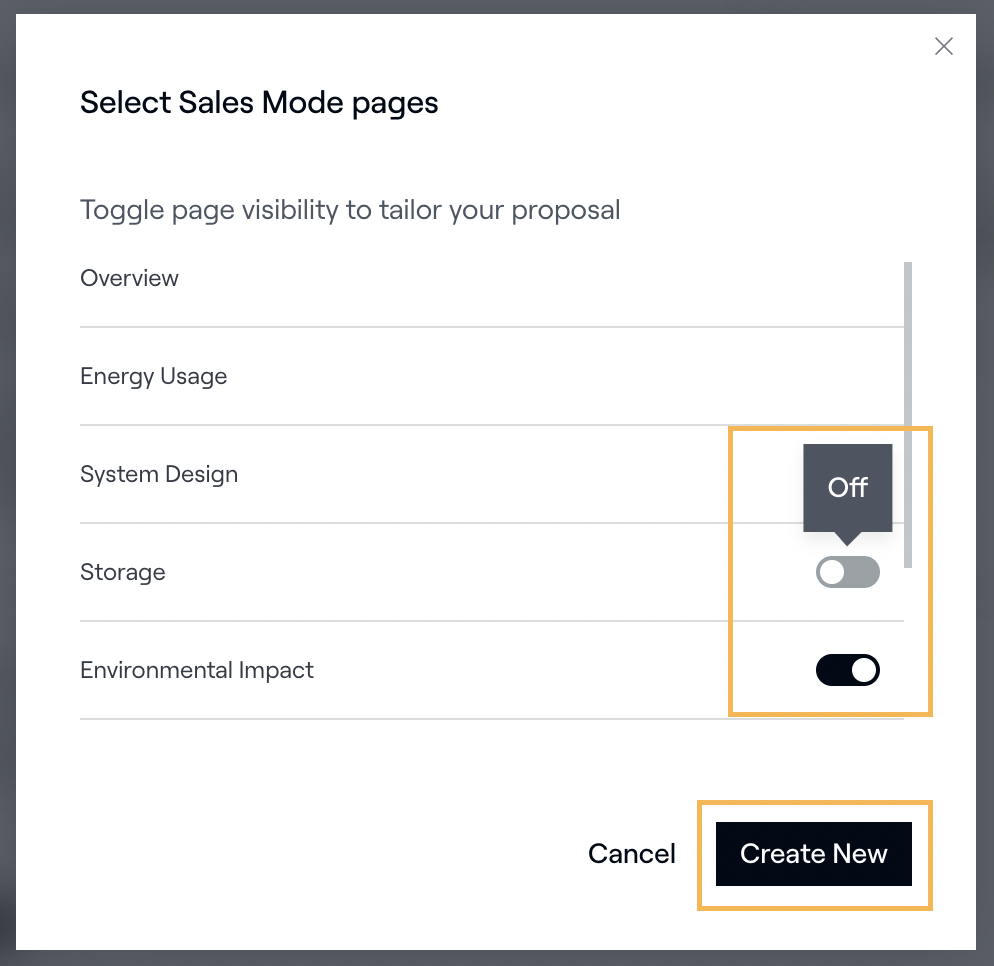 The first page in Sales Mode is the Project Overview, where you'll want to confirm your customer's contact information.  If you've already filled out this information from the Project Dashboard, it will auto-populate here. 
You will then be brought to the Sales Mode Dashboard.
Access Previously Created Designs 
To jump back into a previously created design, you can click on the Sales Mode button that is in line next to each previously created design, or you can click the drop-down button on the Project Dashboard under Sales Mode.