Aurora Academy is your home base and learning platform for courses on how to successfully use Aurora's suite of products!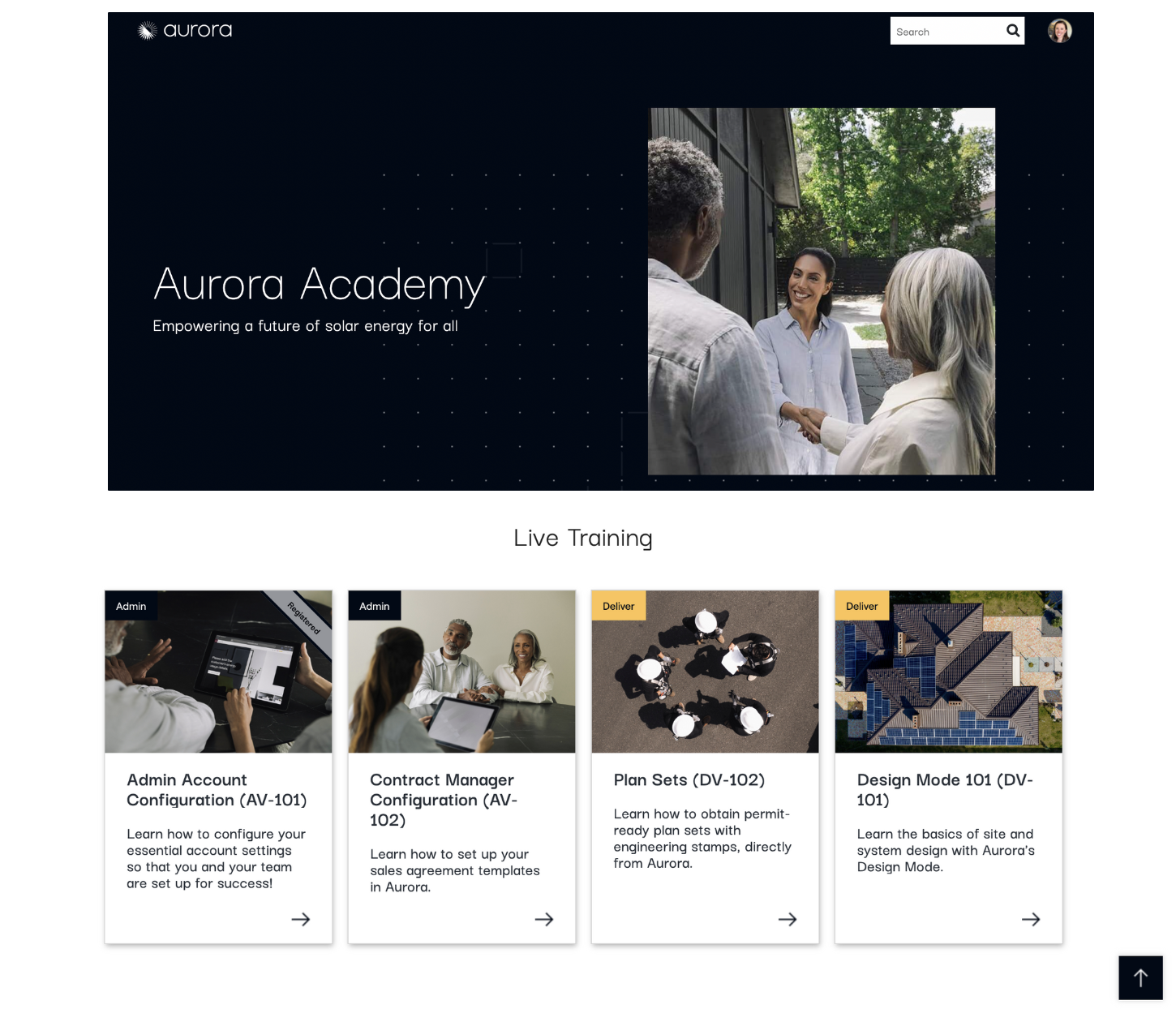 Note: Aurora Academy is currently in beta with restricted access.  Please reach out to your Engagement Manager for more details. 
Table of Contents
What is Aurora Academy? 
Aurora Academy is our new centralized learning platform to provide high quality educational courses on our how best to use our products and services as well as general solar industry knowledge.  Our courses will be offered in several different modalities to best suit our student's needs and learning styles: Virtual Instructor Led Trainings, In-Person Instructor Led Trainings, and On-Demand Trainings.  
Streamline and standardize training processes and content
Decrease time to value for our customers
Scalable training solution for new customers, existing customers and new hires down the road
Virtual Instructor Led Trainings (VILTs)
Virtual Instructor-Led Trainings through Aurora Academy offer you the opportunity to learn in an interactive virtual classroom environment.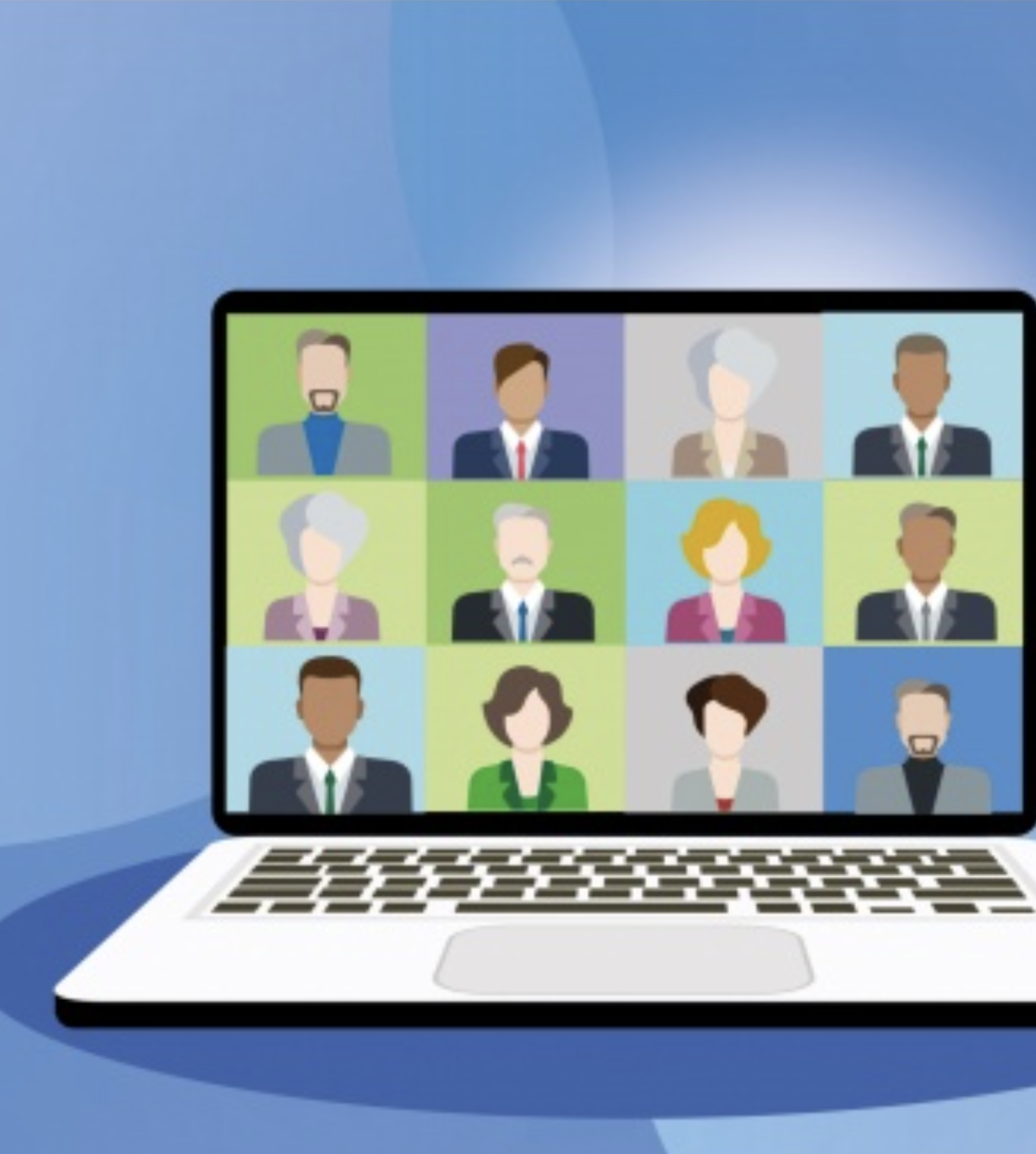 Learn Aurora fundamentals

15 - 20 public seats per training

Length of trainings will vary (90 min, half day, full day)

Paid offering (included in Professional Services packages) 
What to Expect
Interactive, virtual classroom-style training session

Slide Deck 

Live Demo in Aurora

"Your Turn" sessions to try things covered in your Aurora account 

Knowledge Check sessions
What You'll Need to be Successful
Be

logged in

to your Aurora account on a desktop or laptop computer 

2nd Monitor (not required but helpful to follow along) 

Be prepared with course materials and relevant information

Your undivided attention

Show up on time and stay for the duration of the training

Follow along and participate in course activities

Ask questions! 
Navigating Aurora Academy
Create your Aurora Academy Account
Note: Access to Aurora Academy is restricted by access codes that will be provided by your Professional Services Engagement Manager during your Kickoff Call. 
Go to academy.aurorasolar.com and click "Sign Up"
Fill out the registration information and use the access code provided by your Engagement Manager.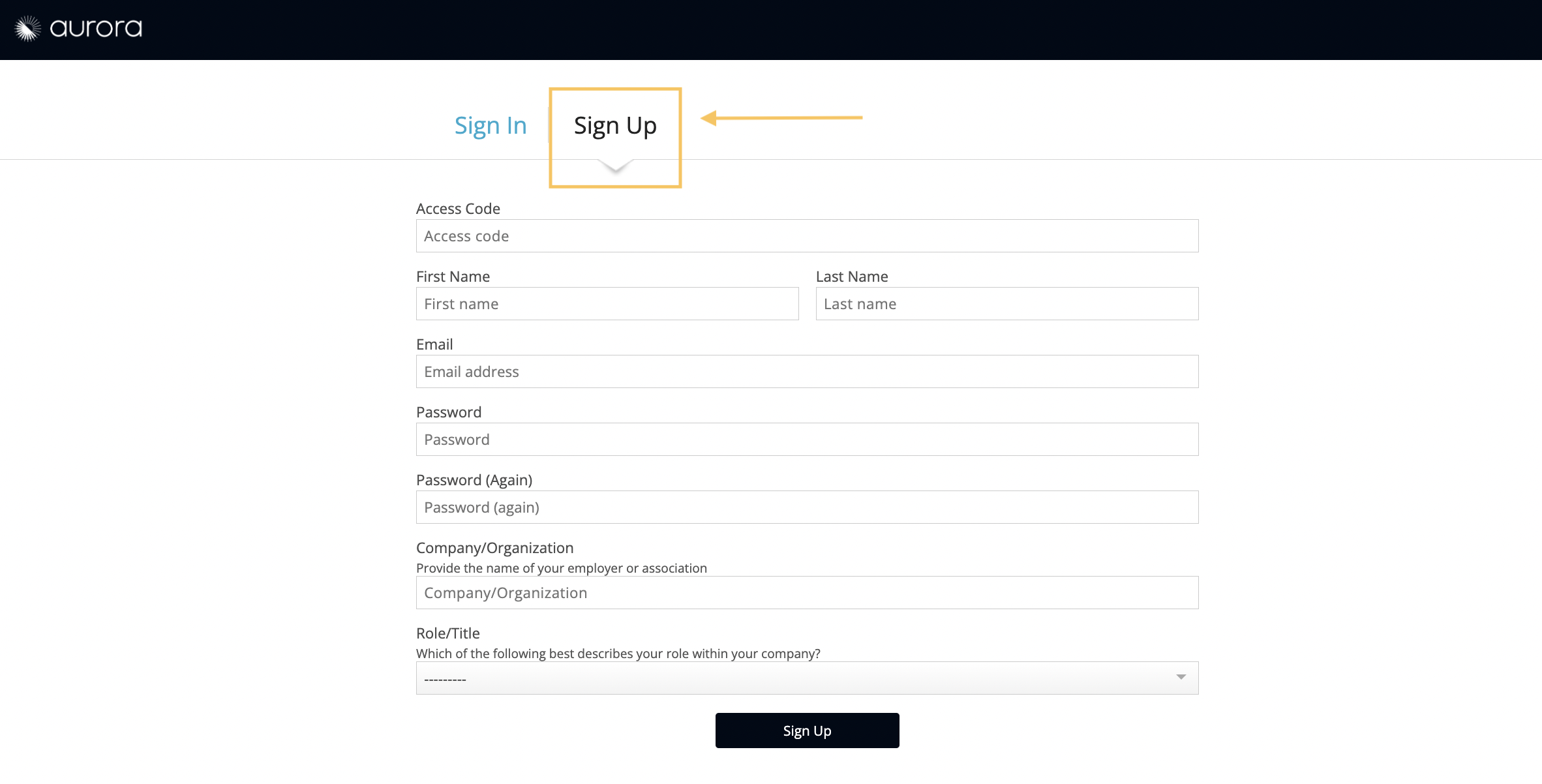 Aurora Academy Home Page
Browse all course offerings from the home page. Click into each course for more details and to self register for courses.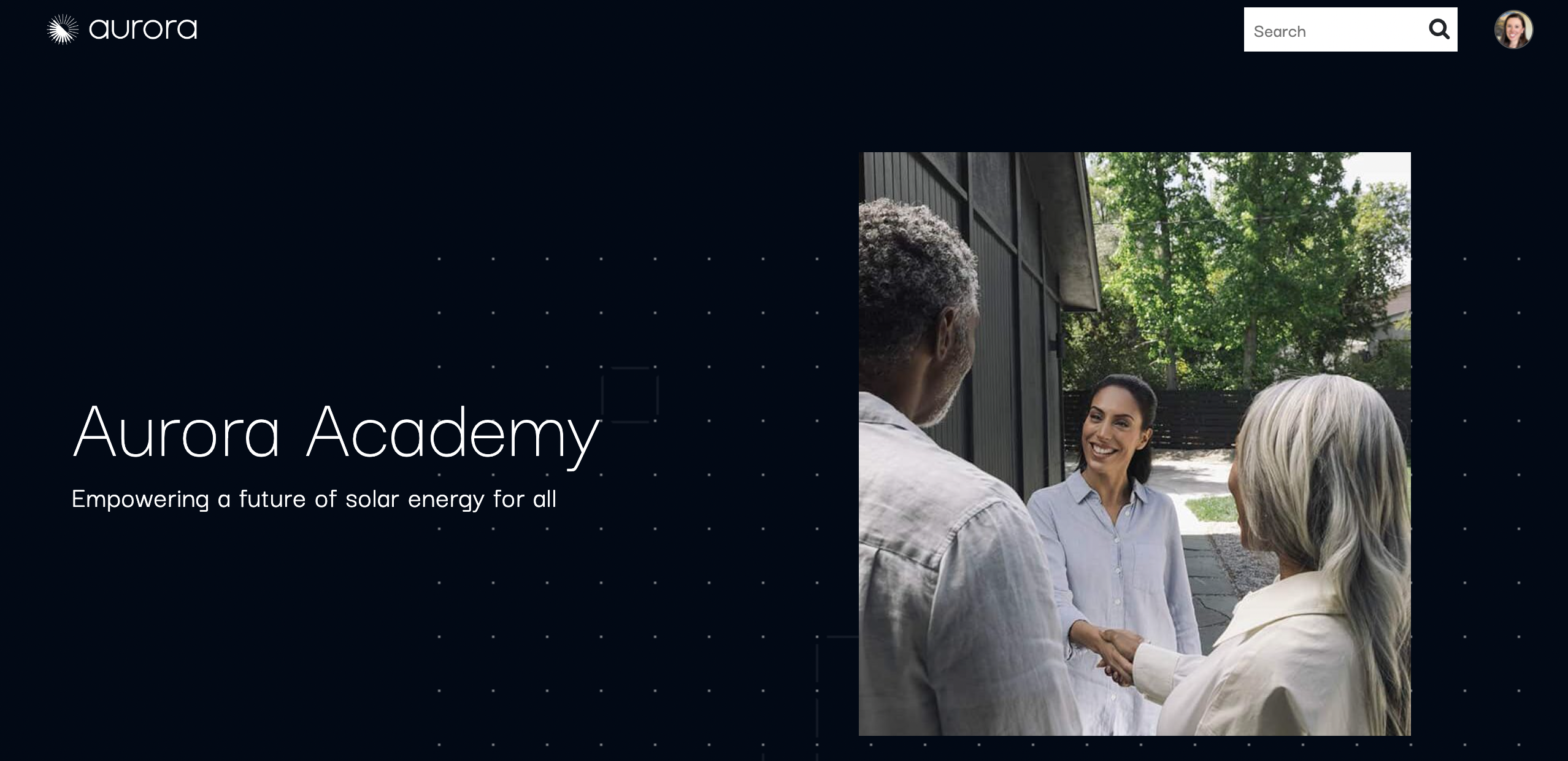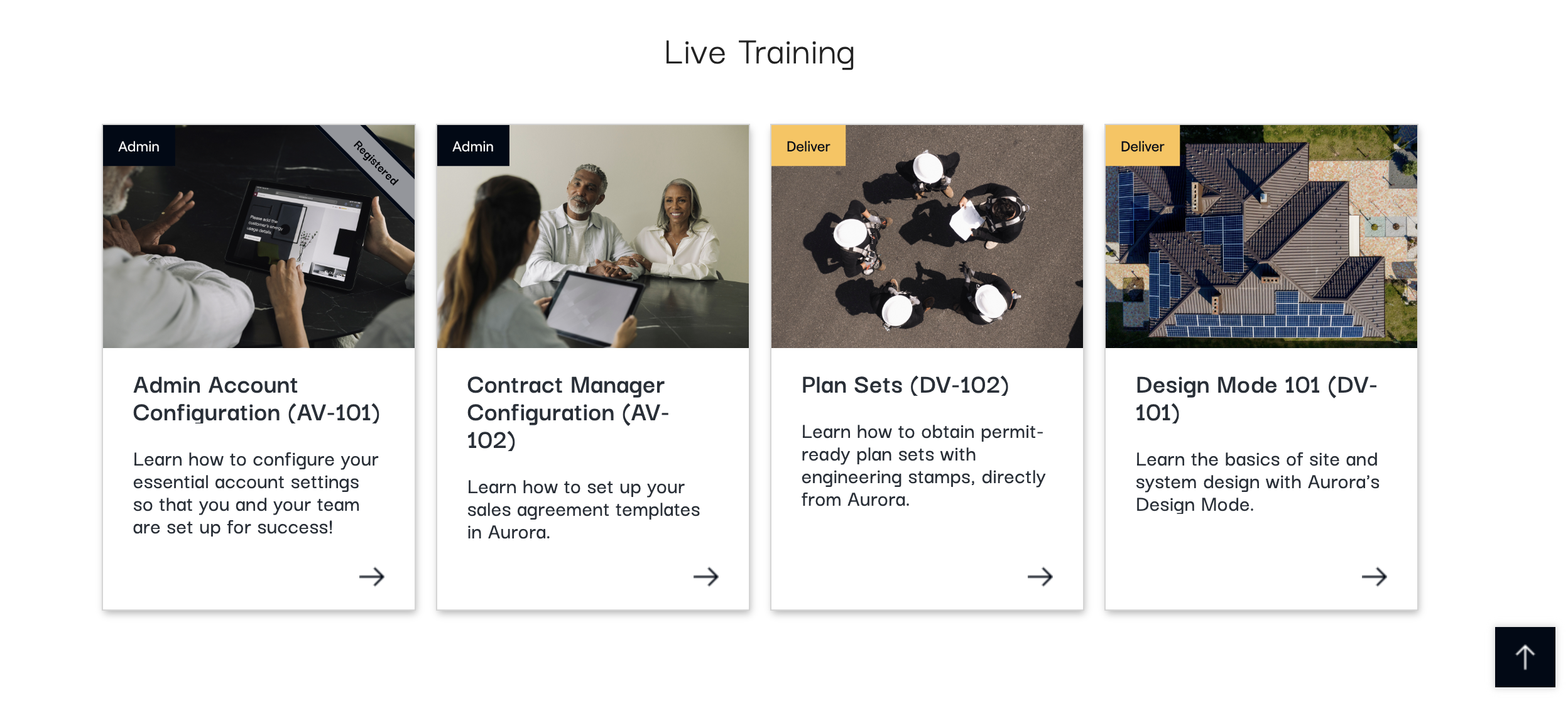 View Course Registrations
Once you are logged in, click on your user icon in the top right corner to view all of your Aurora Academy profile information including active course registrations.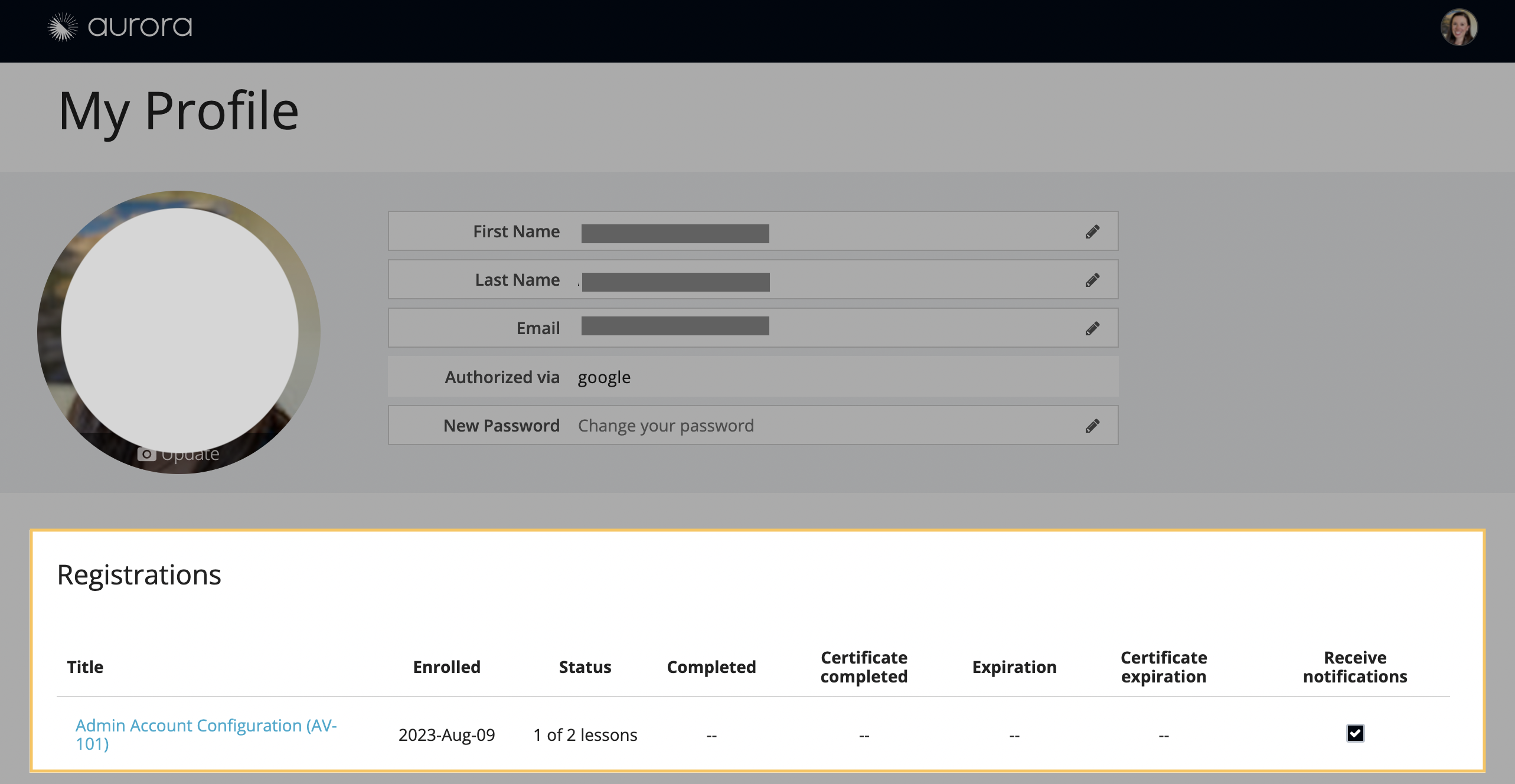 Be sure to review the "Pre Work & Resources" lesson within each course to prepare for your live training.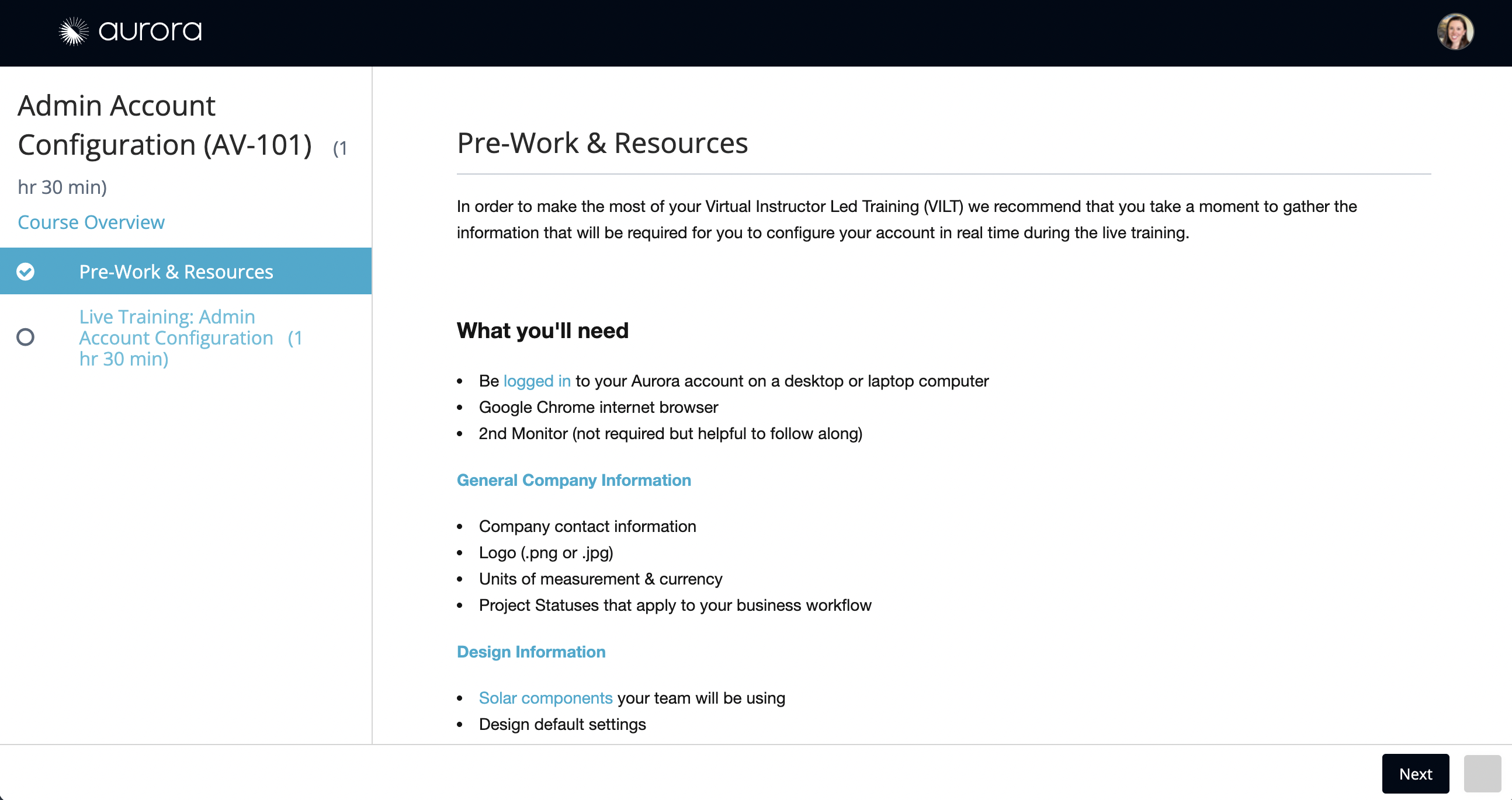 Scroll to the bottom of the page to find downloadable course materials.
Join the Live Training Event
When it is time to join a live training session, login to Aurora Academy, navigate to that course, click on "Curriculum" and then select the"Live Training" lesson.  You'll be able to click the "Launch Zoom Event" button 3 minutes prior to the start time.