Aurora lets you quote your proposals in several ways - Cash, Loans, Leases, and PPAs. We also offer direct integrations with certain specific financing partners. If you have configured such an integration, you can have your prospects apply for those loans right in Sales Mode.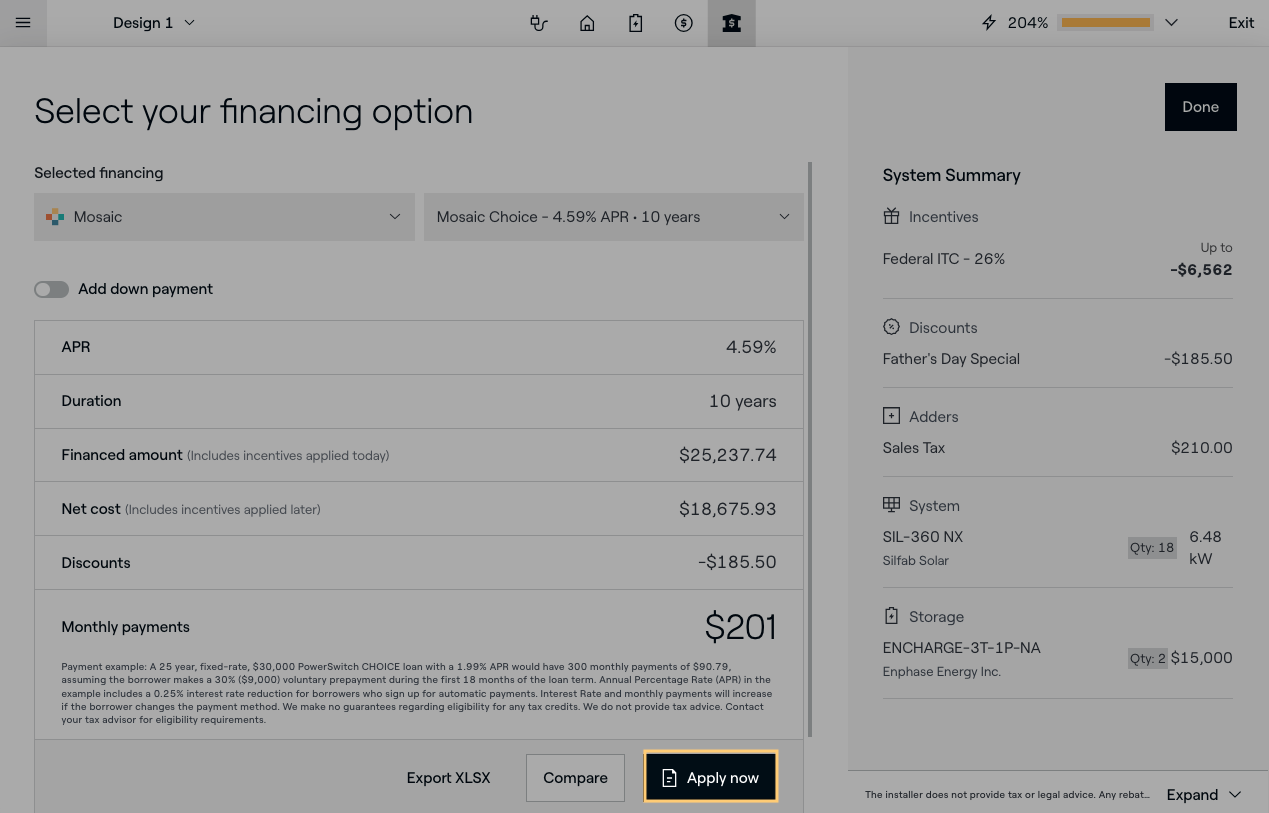 You'll know you've selected an integrated loan product when you see the "Apply" button. If you don't see the "Apply" then it's not an integrated financing option, so you'll have to apply for credit outside of the Aurora app.

Choose an integrated option, however, and the button appears. Tap it, then follow the directions on the next screen to complete a credit-pre-check & send loan documents via email.
Related Article: How to Configure your GoodLeap Integration in Aurora
Related Article: How to Configure your Mosaic Financing Integration
Related Article: How to Configure your Dividend Financing Integration