There are two main ways to access Storage in Aurora; through Sales Mode or Design Mode and making changes in one will be automatically reflected across the other.
Battery Storage in Sales Mode
The Storage page follows directly after the System Design page in Sales Mode. Admins can also hide the Storage page across the entire tenant by default in Settings > Sales Mode customization. Users are also able to show/hide the Storage page in the Proposal Editor.
Check out this article on Adding Battery Storage in Sales Mode for more detail.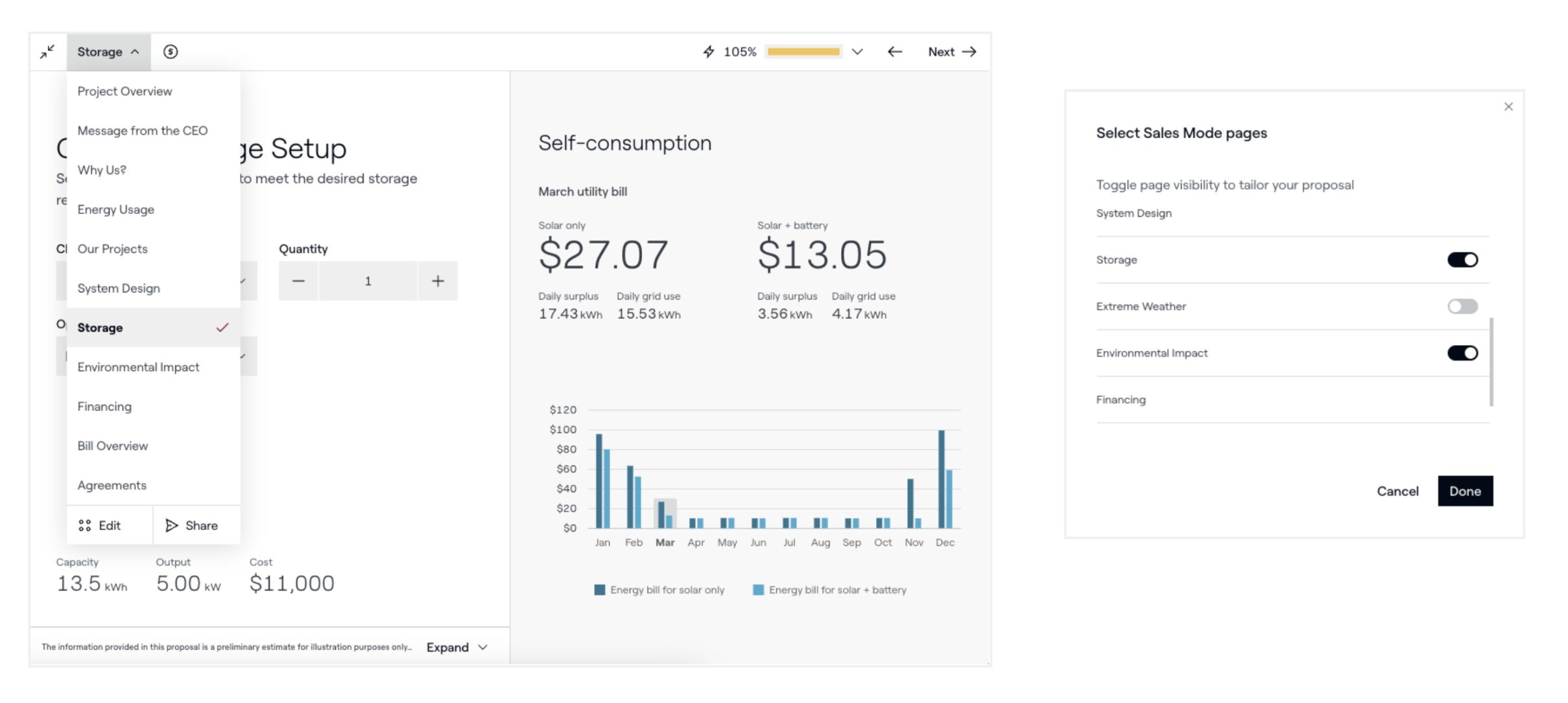 Battery Storage in Design Mode
You can also access the Storage page in the dropdown menu in Design Mode. This will have the same functionality as in Sales Mode.
Note: In order to run self-consumption calculations in Design Mode, you will need to click on 'Simulate' upon making any changes.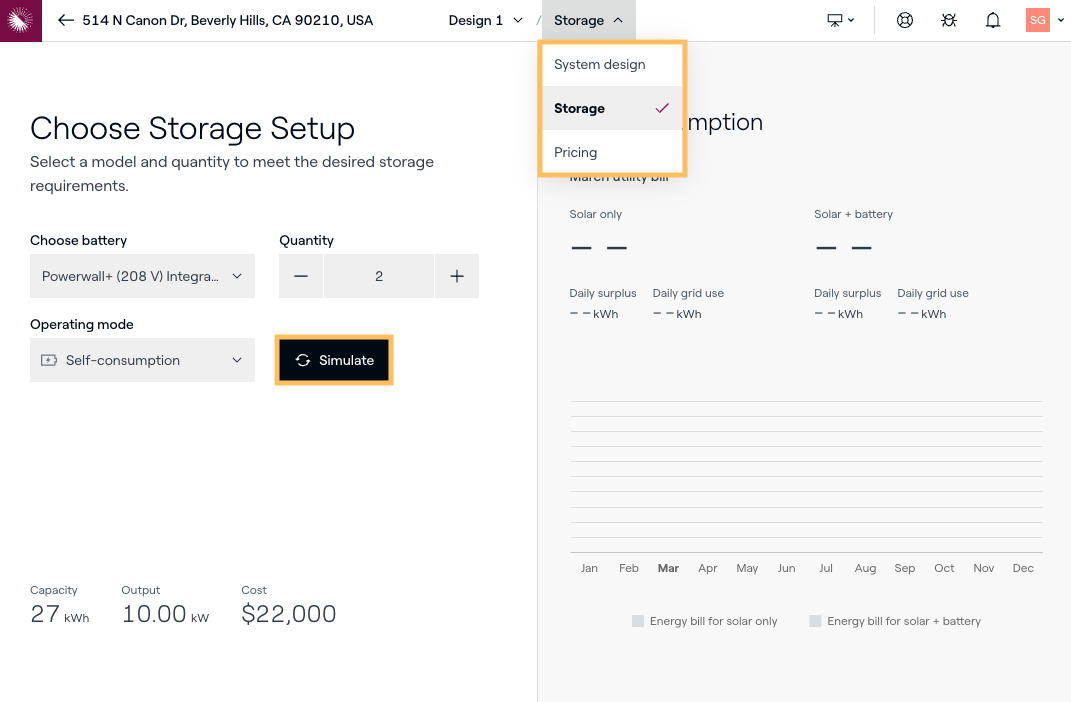 Selecting a Battery
Select the desired battery model from the dropdown menu and enter the quantity. Aurora will then calculate:
Capacity (kWh): total energy stored in the battery or batteries
Output (kW): the maximum kW that can be discharged continuously
Cost ($): total cost of the battery or batteries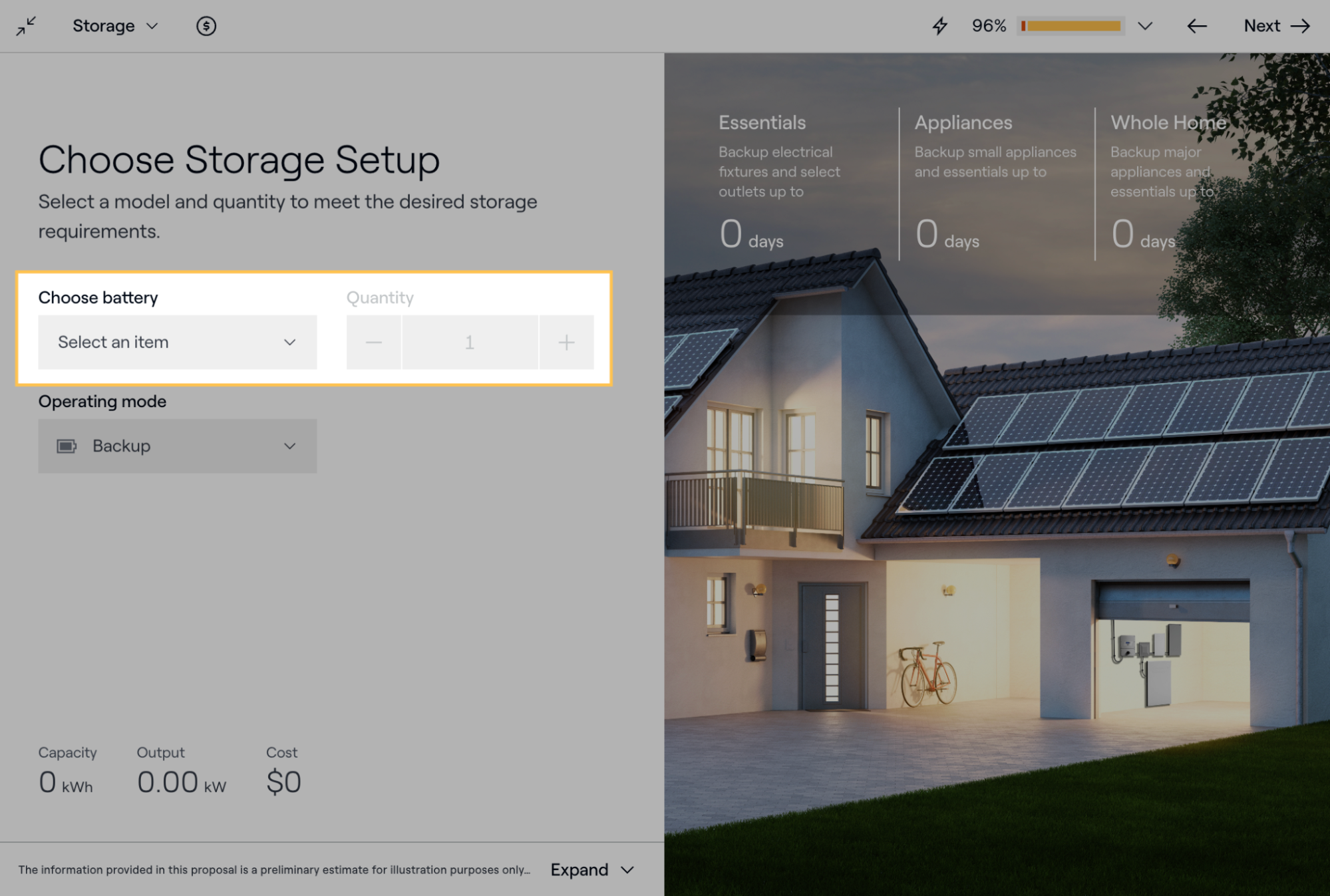 Battery models will need to be selected by the account admin in Database > Batteries in order for them to show up on the dropdown menu. Make sure that 'Restrict generation components' is turned ON, search for the battery model you'd like to add, then toggle it on to make it available to your team.