If you haven't already entered the customer's energy usage in the Project Dashboard, add it in Sales Mode before moving.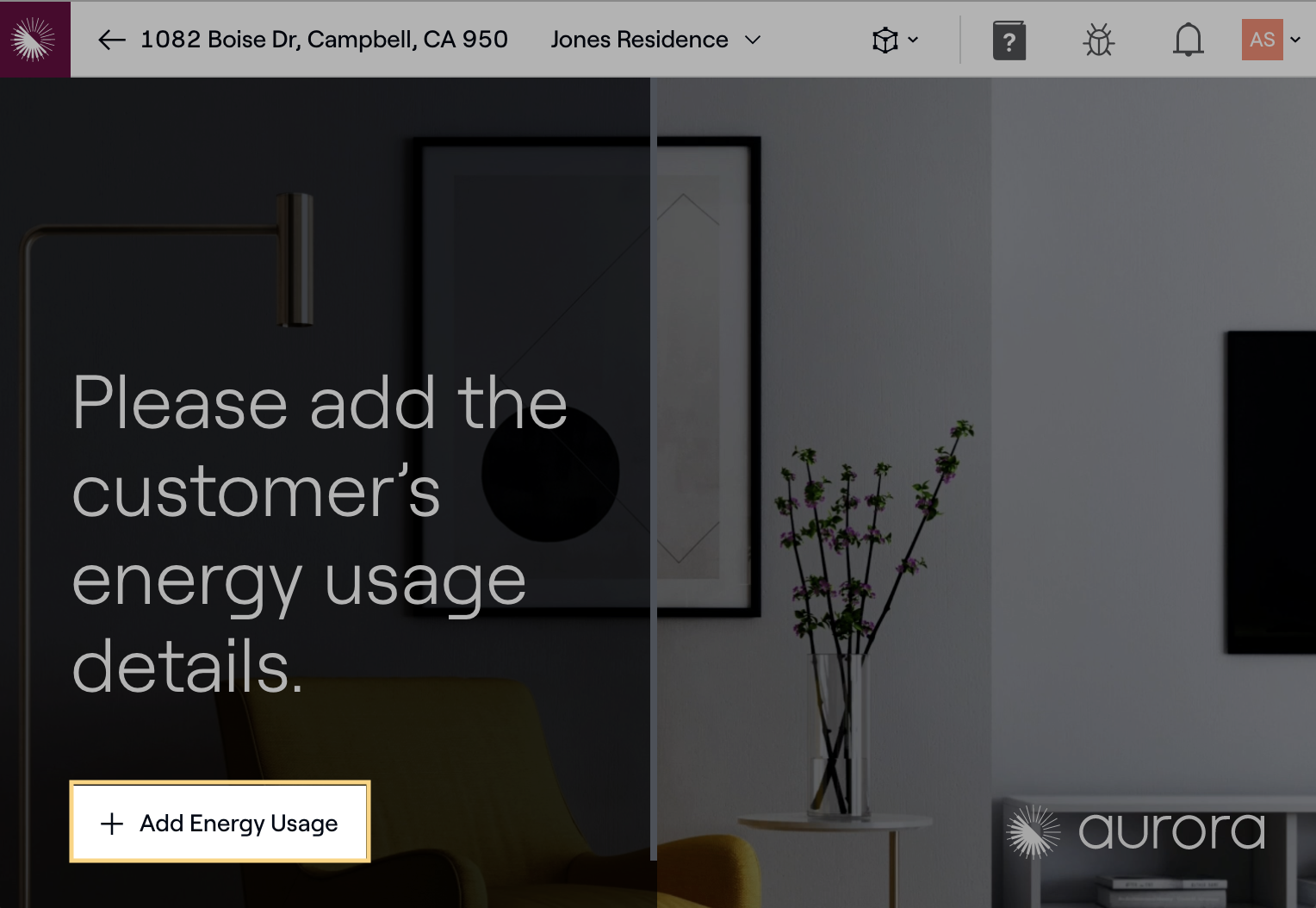 The most likely utility provider and rate will automatically be selected based on the project location, but you can select a different pre-configured utility rate if needed. Select a post-solar utility rate if the local utility company requires it. If you don't see the rate you're looking for, you can search for it by typing in the name. Admins can also create custom utility rates for further control over your proposals.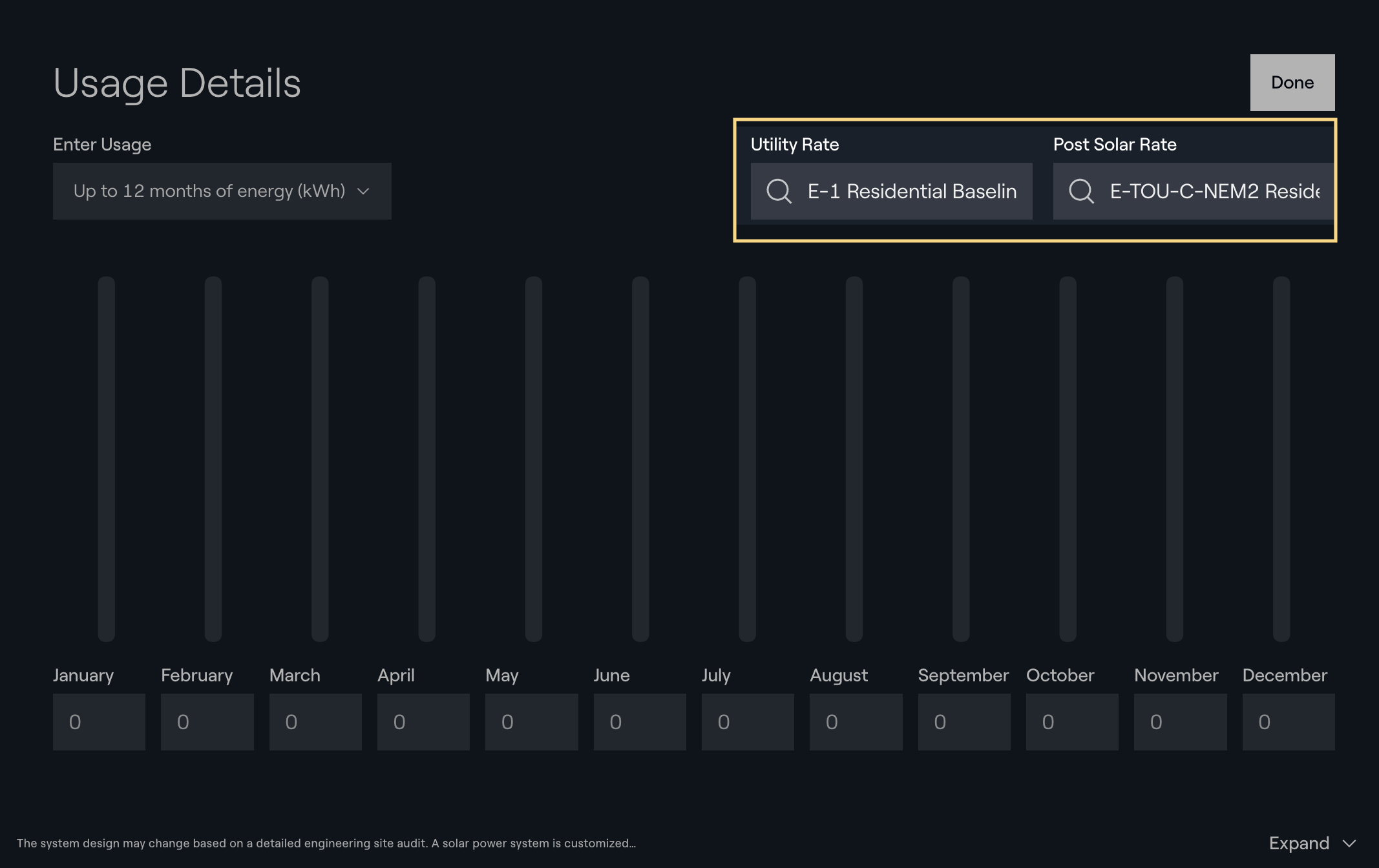 You'll have four options for how to input energy usage. We recommend using the "Up to 12 months" of energy usage in either $ or kwh.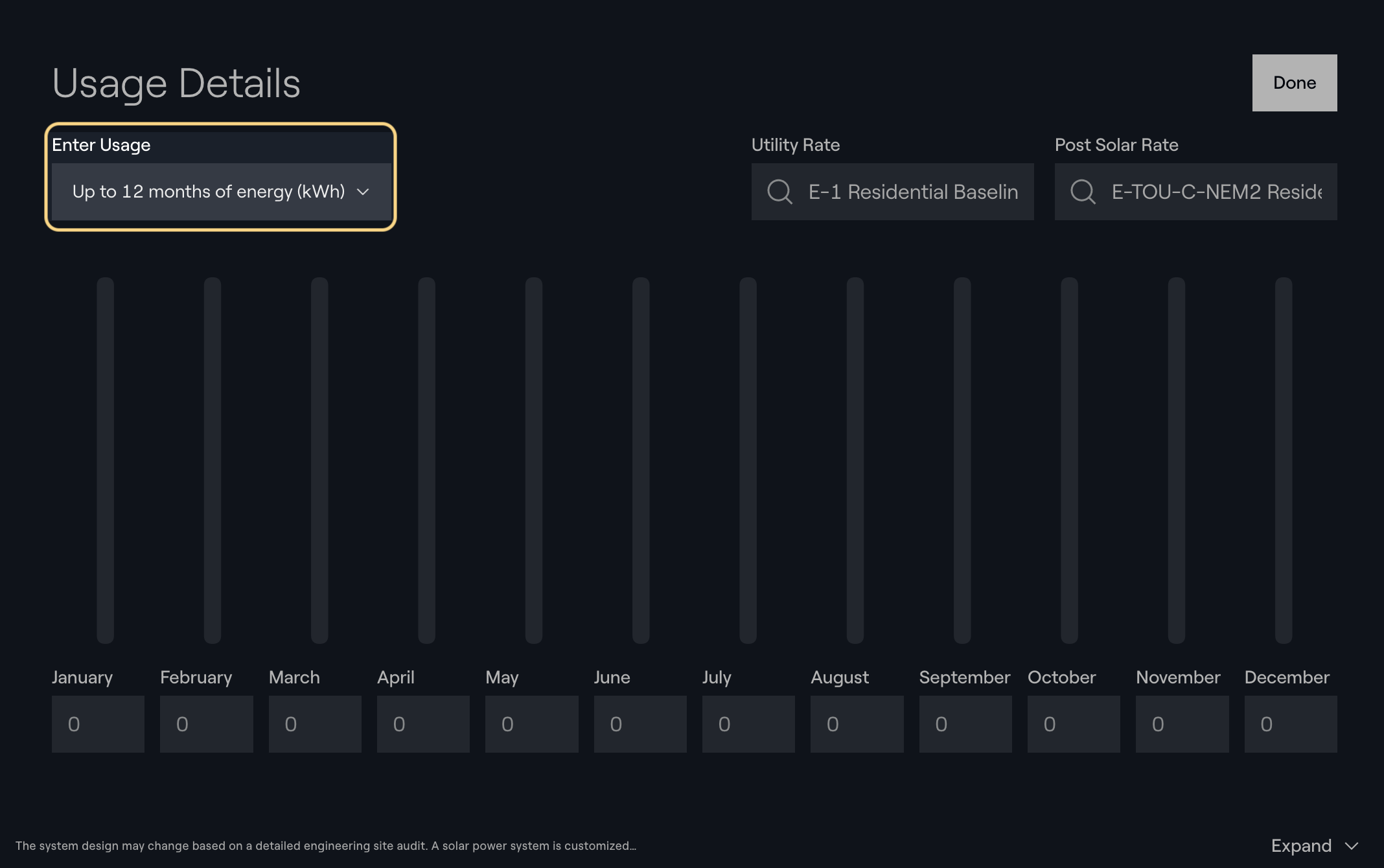 Enter at least one month of utility data in the corresponding month and tap Estimate to extrapolate energy usage for the rest of the year. The more months that you enter energy data for, the more accurate your usage estimates will be.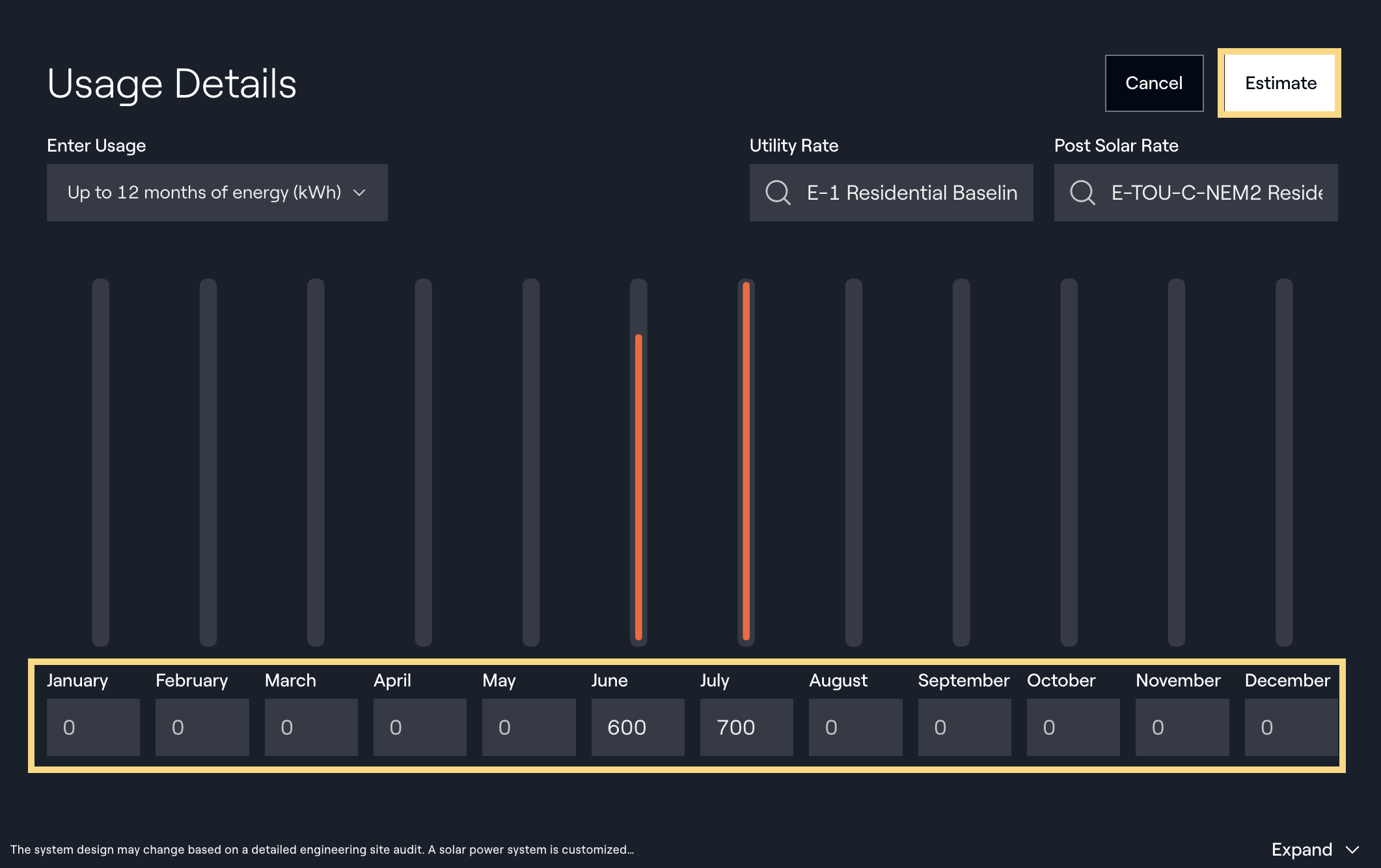 Click done to proceed. On the next page you can see the customer's average utility bill details, as well as a lifetime total based on your utility rate escalation.