Table of Contents:
User
Organization
Please note that only account Administrators can make these changes.
This will present the user information for the client that is currently signed in. Be sure to update your user profile so that your proper contact information is displayed on the proposals you send to clients.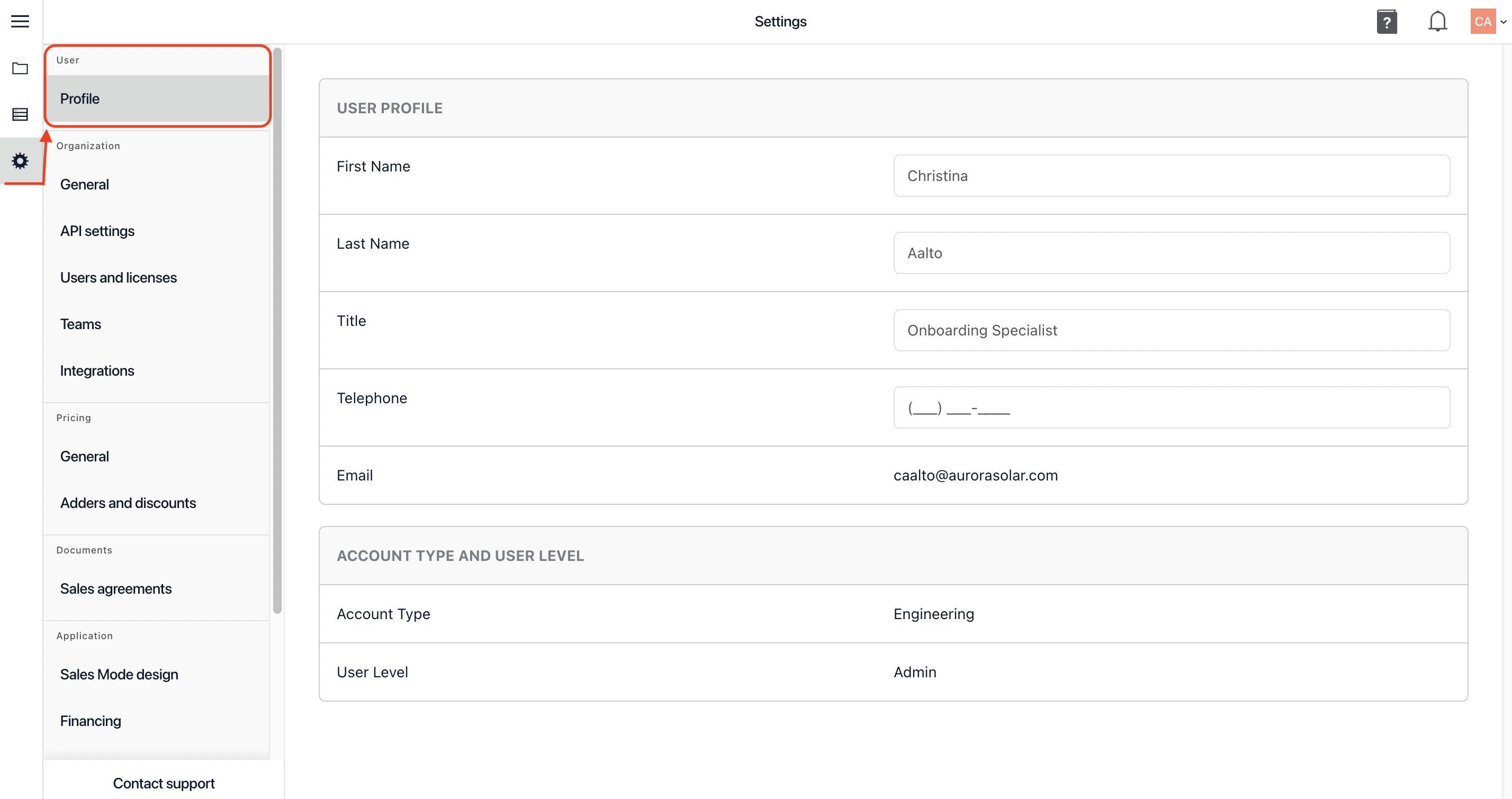 Organization
Be sure to set your main company contact information.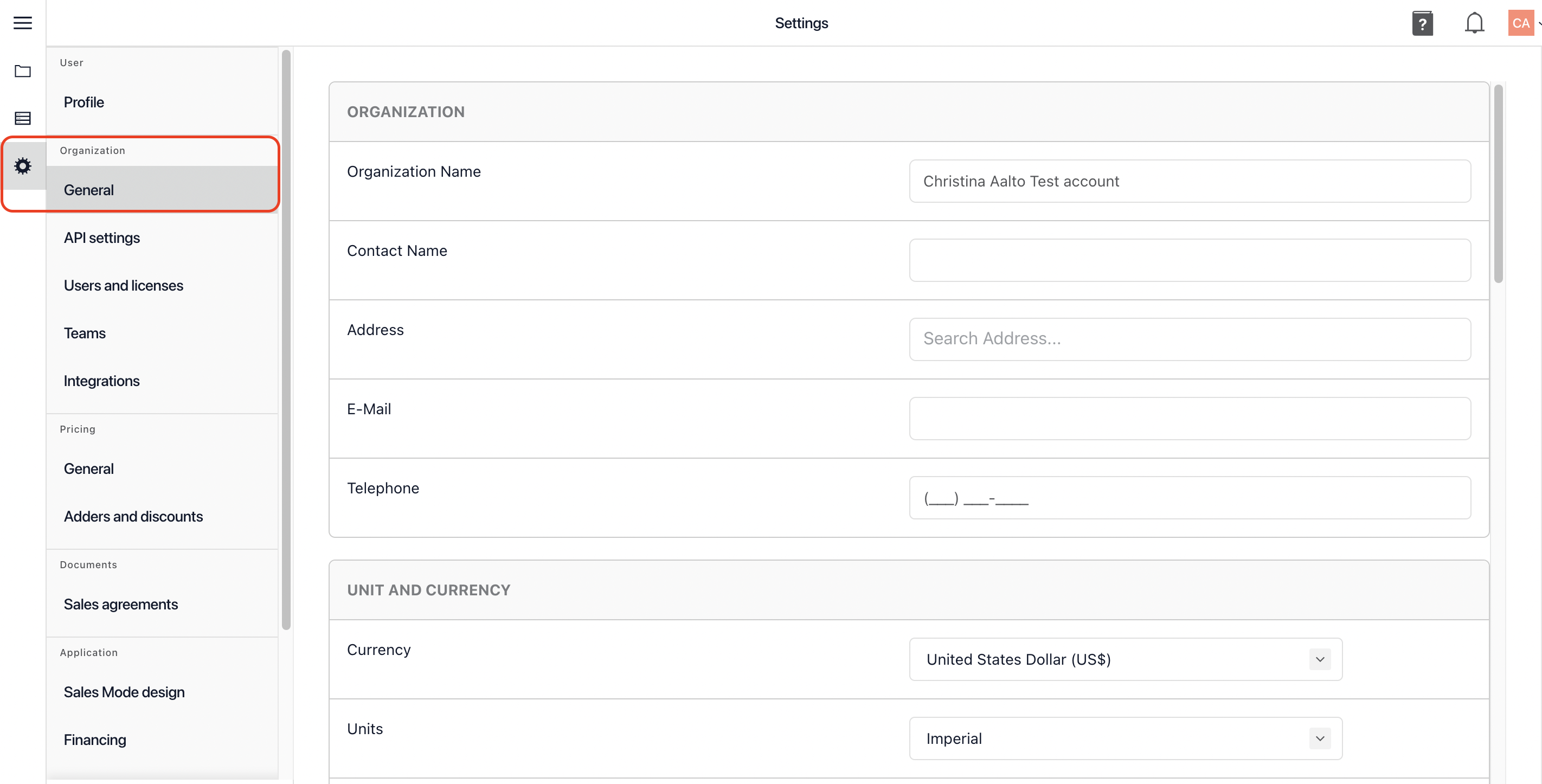 Unit and Currency
Update and confirm the Units and Currency you'll be using for all of your projects.

Default Module Spacing
If you have specific module spacing, you can establish that here at a global level.

Project Statuses
You can customize and re-order the project statuses that best suit your business. Note that project statuses will need to be manually updated at a project level.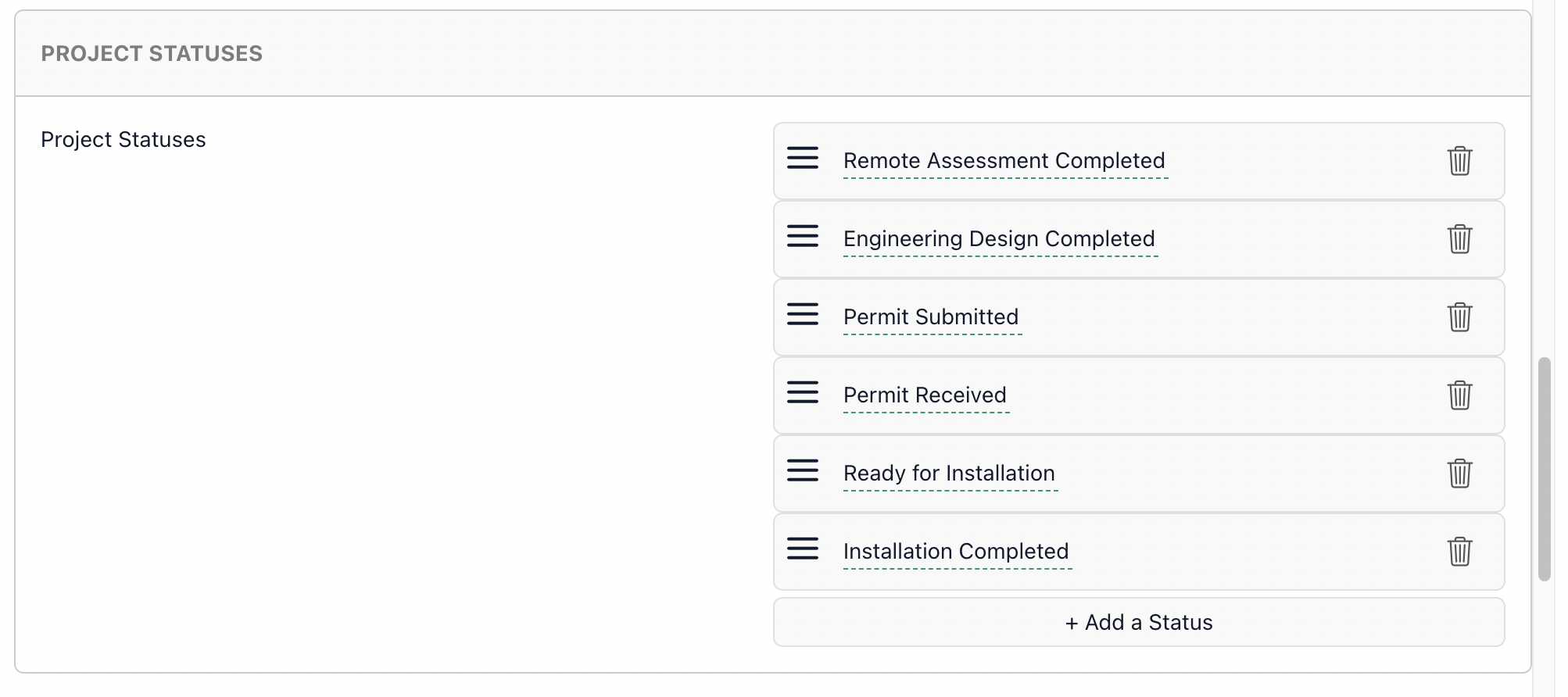 Logo
Upload your company logo (in a png or jpg file format) to be displayed in Sales Mode and on your web based proposals.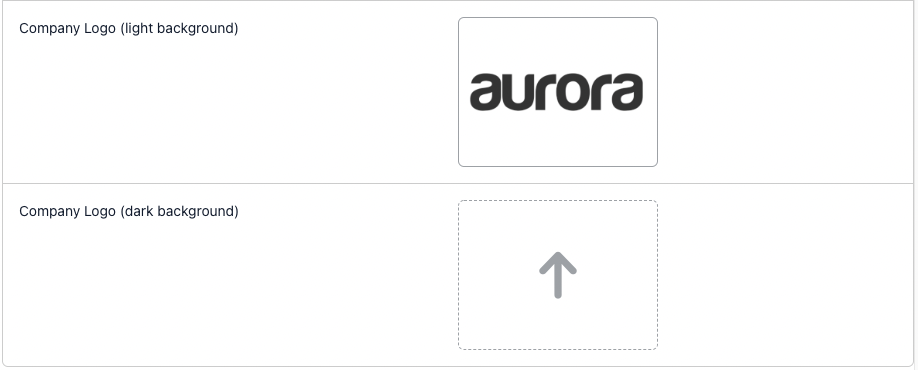 View and update all of your account users. Click "Add User" to create a new user and enter your new user's contact information with the email address that they will use to log in.
Please note that for single license customers, adding users may incur charges. Please reach out to support@aurorasolar.com for more information about your account plan.
User License
Basic - For single user accounts with basic account offerings
Premium - For enterprise clients with more than one user, and premium account offerings
Unassigned - For deactivated users in Aurora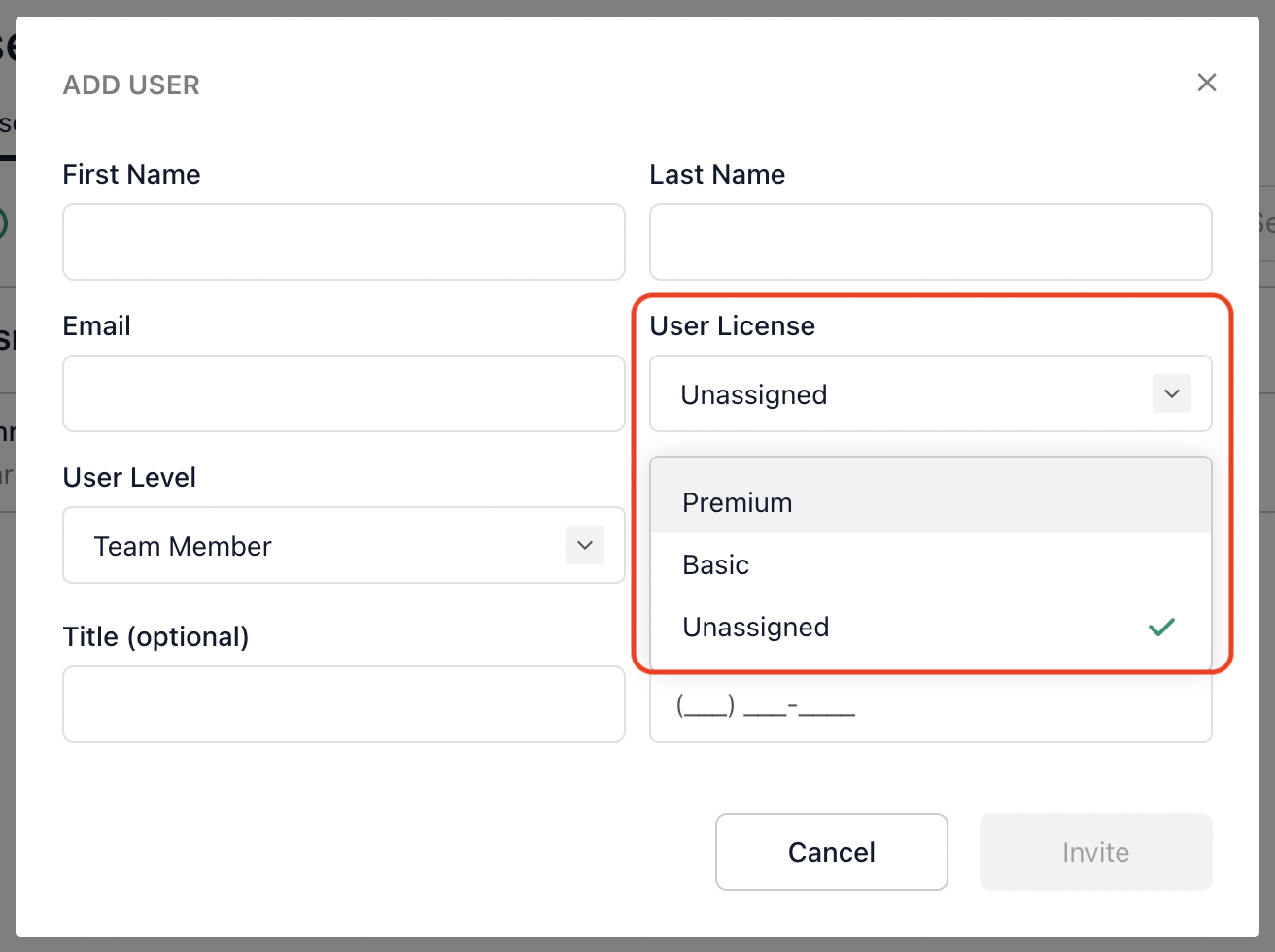 User Permission Levels
Admin - Can see, modify, and change ownership of all projects. Can change account settings and templates. Only administrators are allowed to change a users permissions or initially set them upon inviting them.
Team Member - Can see and modify all projects, but can only reassign their own projects. Team members can't change account settings or templates.
Limited Team Member - Can only see and modify their own projects. Limited team members can't change account settings or templates.