Overview: Enterprise clients working with large teams can utilize Aurora's limited user permissions to limit the projects that their team members can see within a company's Aurora Solar account.
Enterprise accounts will have the ability to choose a user's permissions based on one of three different levels: "Limited Team Member", "Team Member", "Admin"
Limited Team Member
Can only see and modify their own projects. Limited team members can't change account settings or templates. Administrators can also determine if limited team members are restricted from editing the site model.


Team Member
Can see and modify all projects, but can only reassign their own. Team members can't change account settings or templates.



Admin
Can see, modify, and change ownership of all projects. Can change account settings and templates. Only

administrators are allowed to change a users permissions or initially set them upon inviting them.
How to Set User Permissions:
As an admin navigate to

https://app.aurorasolar.com/settings/users

to see the list of all users.


The column "User Level" states the permission/level for each user.

To modify it, simply click on the user's name or email address and modify the user level to any of the desired levels.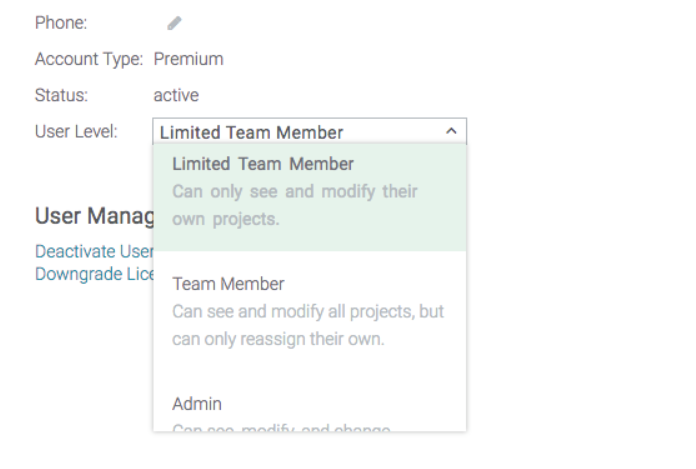 Administrators can also restrict limited team members from editing the site model. To restrict site modeling access from LTM's:
Go to Settings

Go to Users and Licenses

Unselect the "Limited Team Members Can Access Site Model" checkbox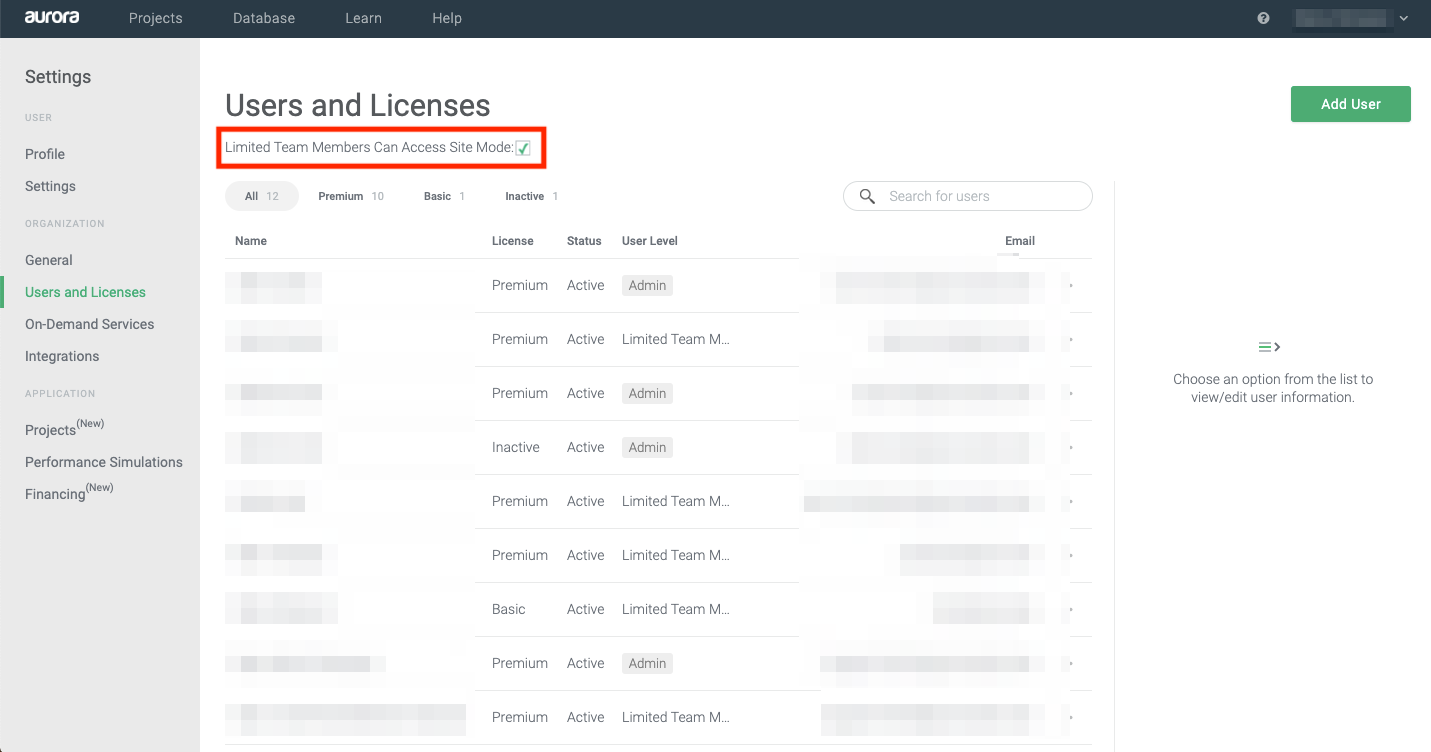 For more information on site model edit permissions, click here.