Overview
As panels are placed in a design, this feature provides persistent visual feedback when the panels overlap other panels, objects, or setbacks. This feature allows you to QA your system in real-time.

What do the different validation warnings look like?
The warnings are color-coded by the type of object a module overlaps to indicate the severity:
Panels are yellow when overlapping setbacks
Panels are red when overlapping other panels or obstructions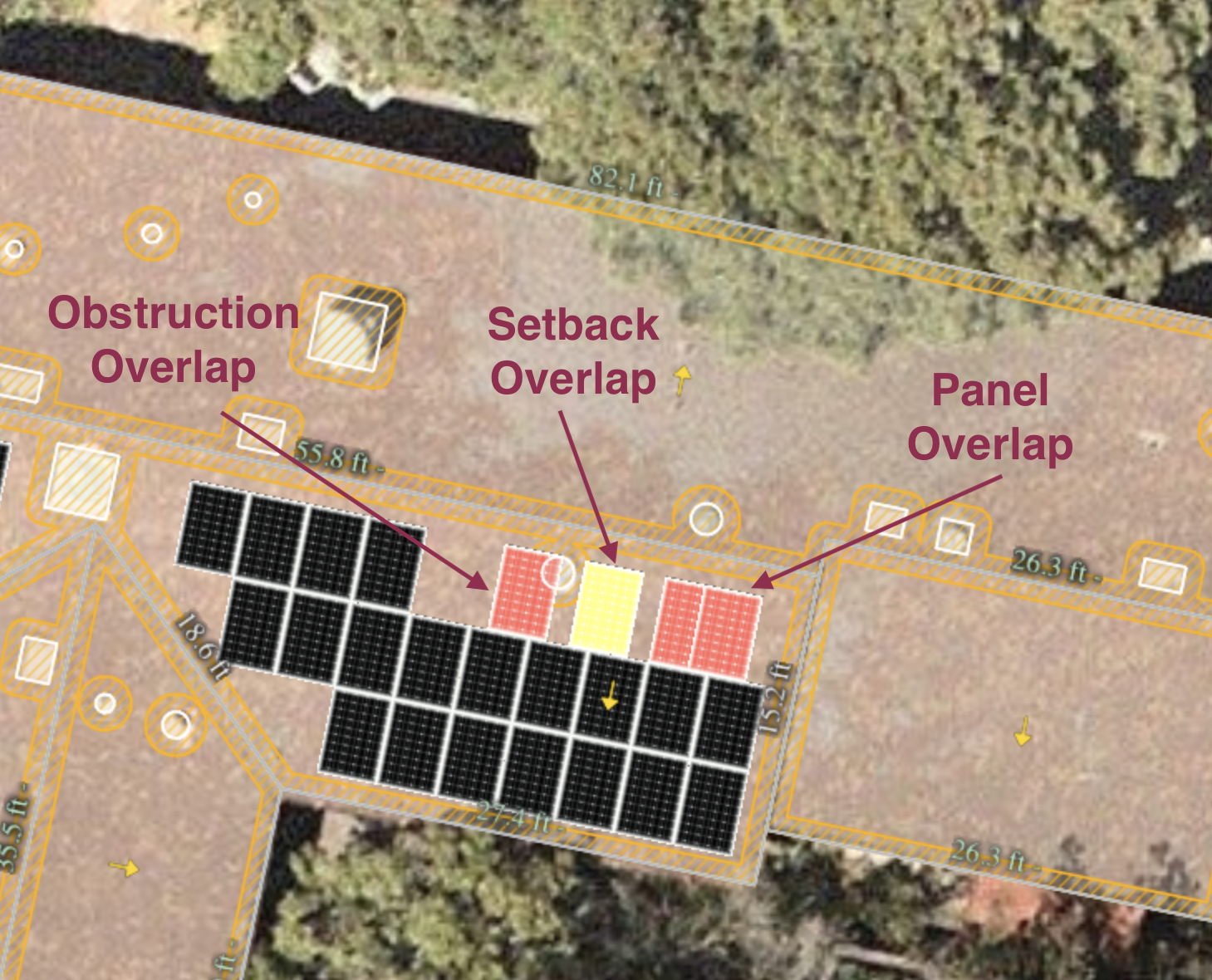 Note: If there are panels violating validations, you will still be able to finish your design and simulate if you choose.
Where will this validation appear?
This validation is available only for residential designs and will appear only in Design Mode and not Sales Mode.
How to turn off Overlap Validation
Panel Validation can be turned off or on as needed from the View Setting Menu in Design Mode.