Tap on the ground mount icon (six modules with a mount on the bottom) then tap again near where you want to place the ground mount.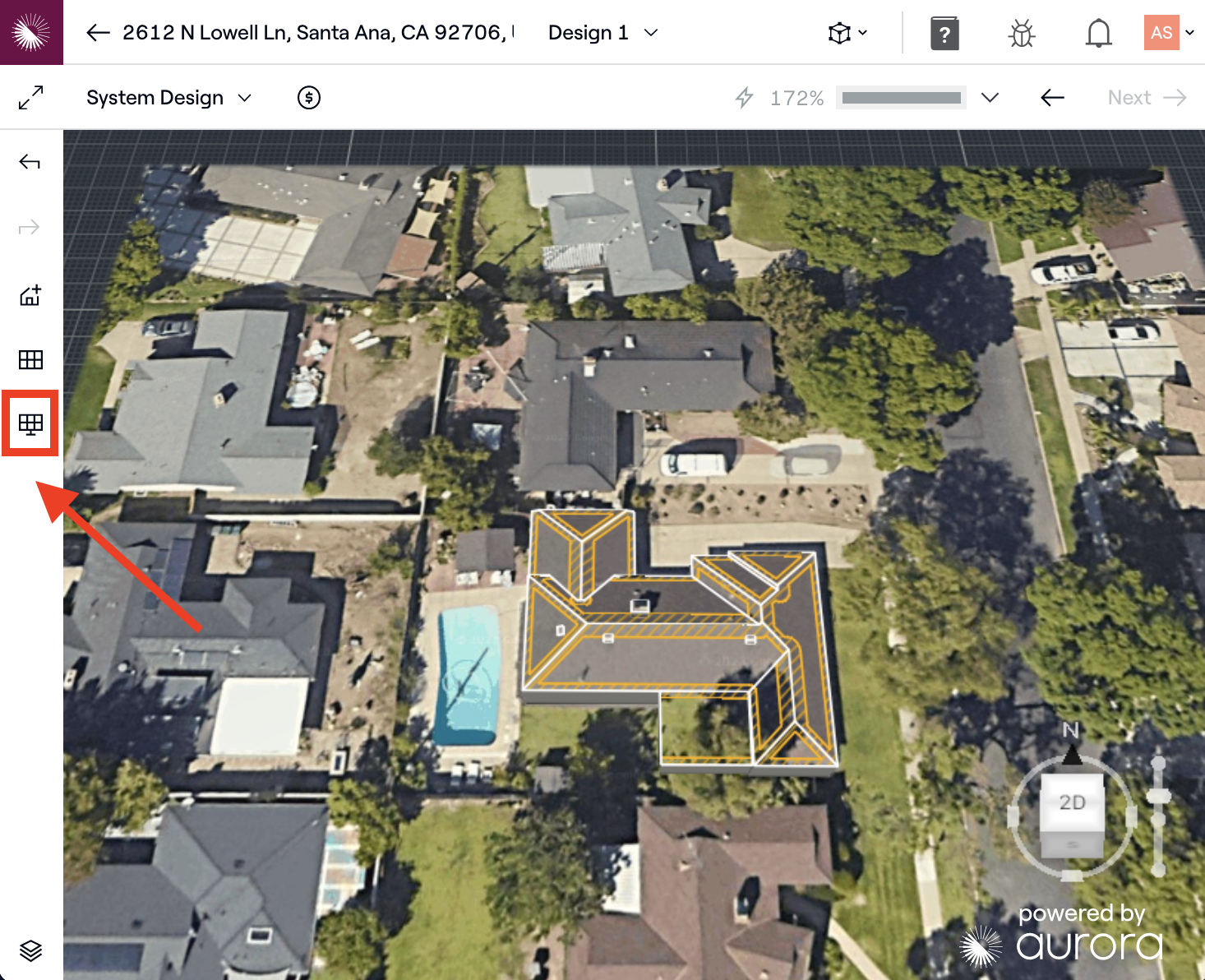 A new menu opens on the left side of the screen. Here you'll select the Panel Type, Ground Mount Size, Height off of the ground, Tilt, & Azimuth.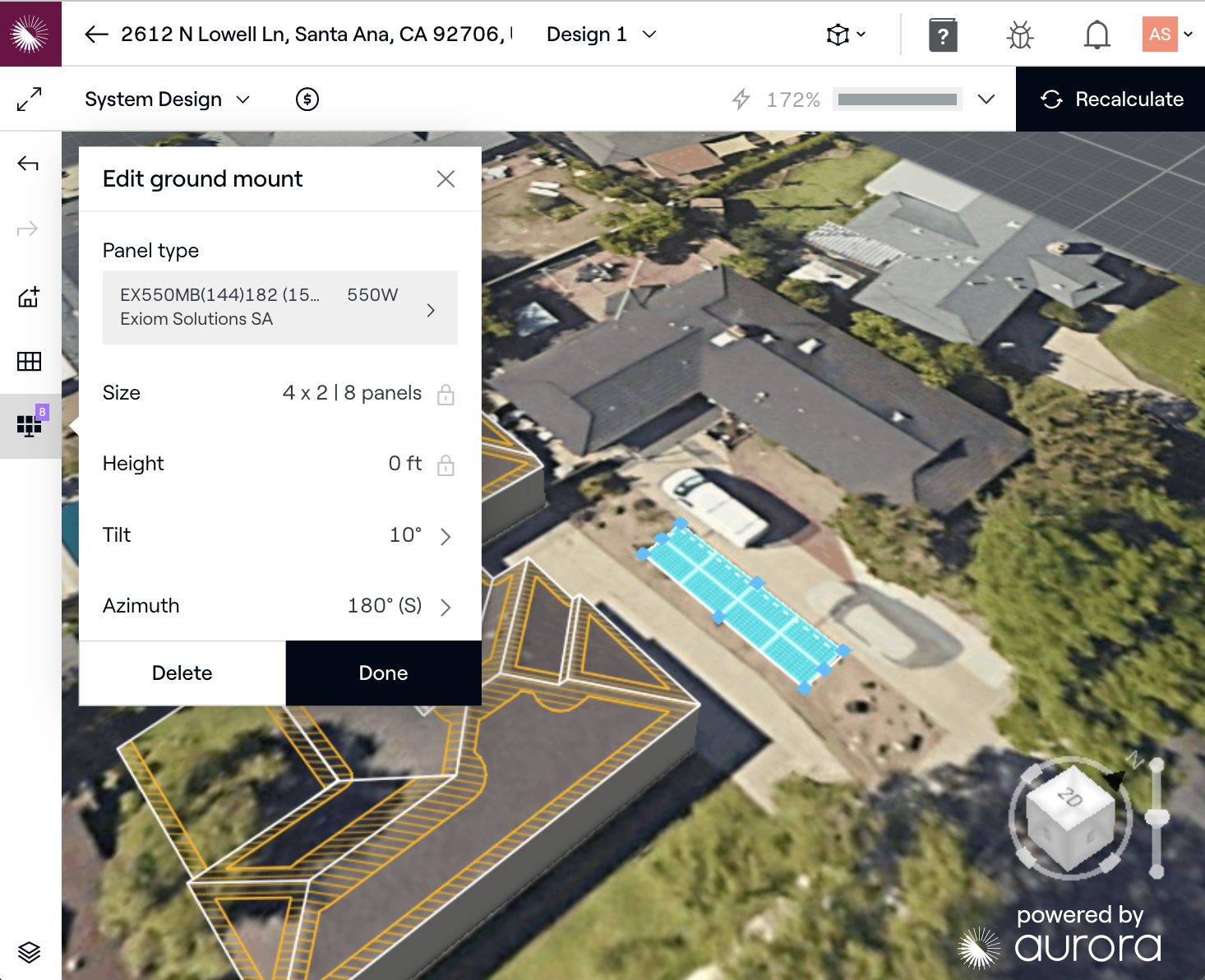 If your Size & Height options are locked, have someone with admin permissions increase the limit: Go to Sales Mode Design Settings. Scroll down to Ground Mount settings and increase the Column Limit Max, Height Limit Max, and Row Limit Max.
Don't forget to hit Save when you are done editing.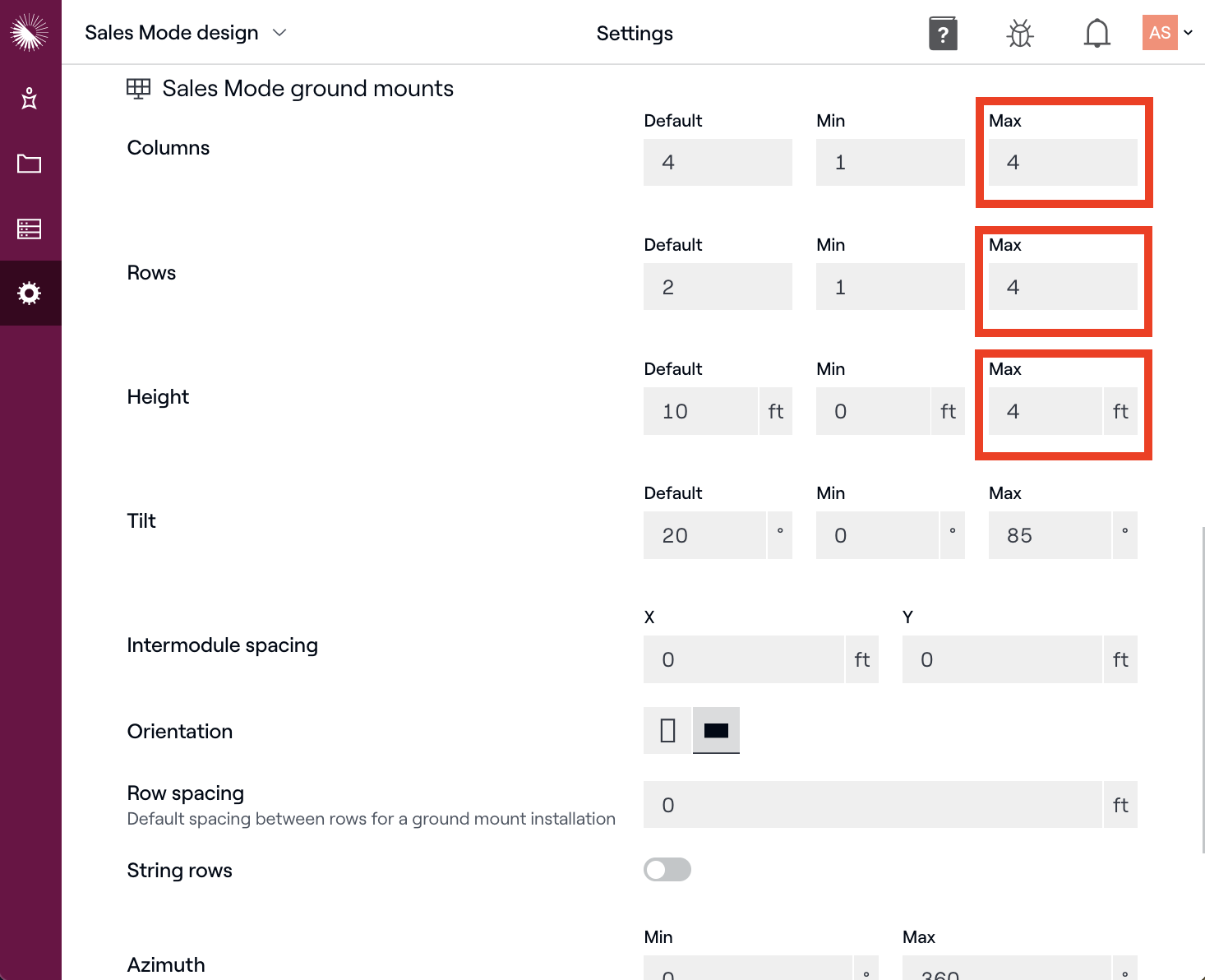 When you have adjusted these settings, head back to your project and finish selecting the parameters for your ground mount. You may reposition your ground mount by dragging it, and you can create another by tapping the ground mount icon on the left once again.