Seamlessly request any revisions to your Plan Set package, track the status, and download the revised package directly from Aurora.
Request a revision for your Plan Set package
Access the Project Dashboard and click the Request revision button on your Plan Set menu.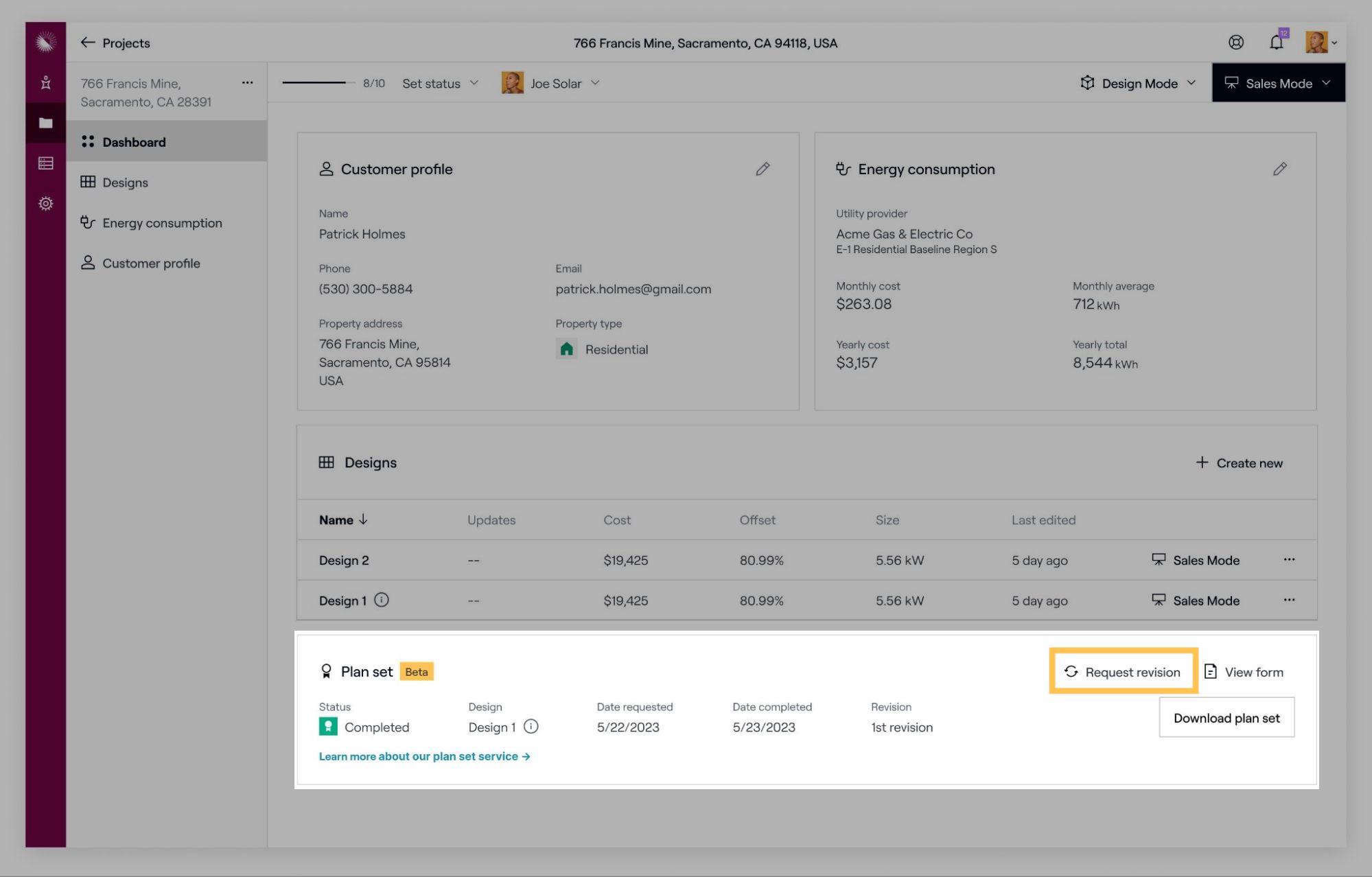 Enter a detailed description of the necessary changes.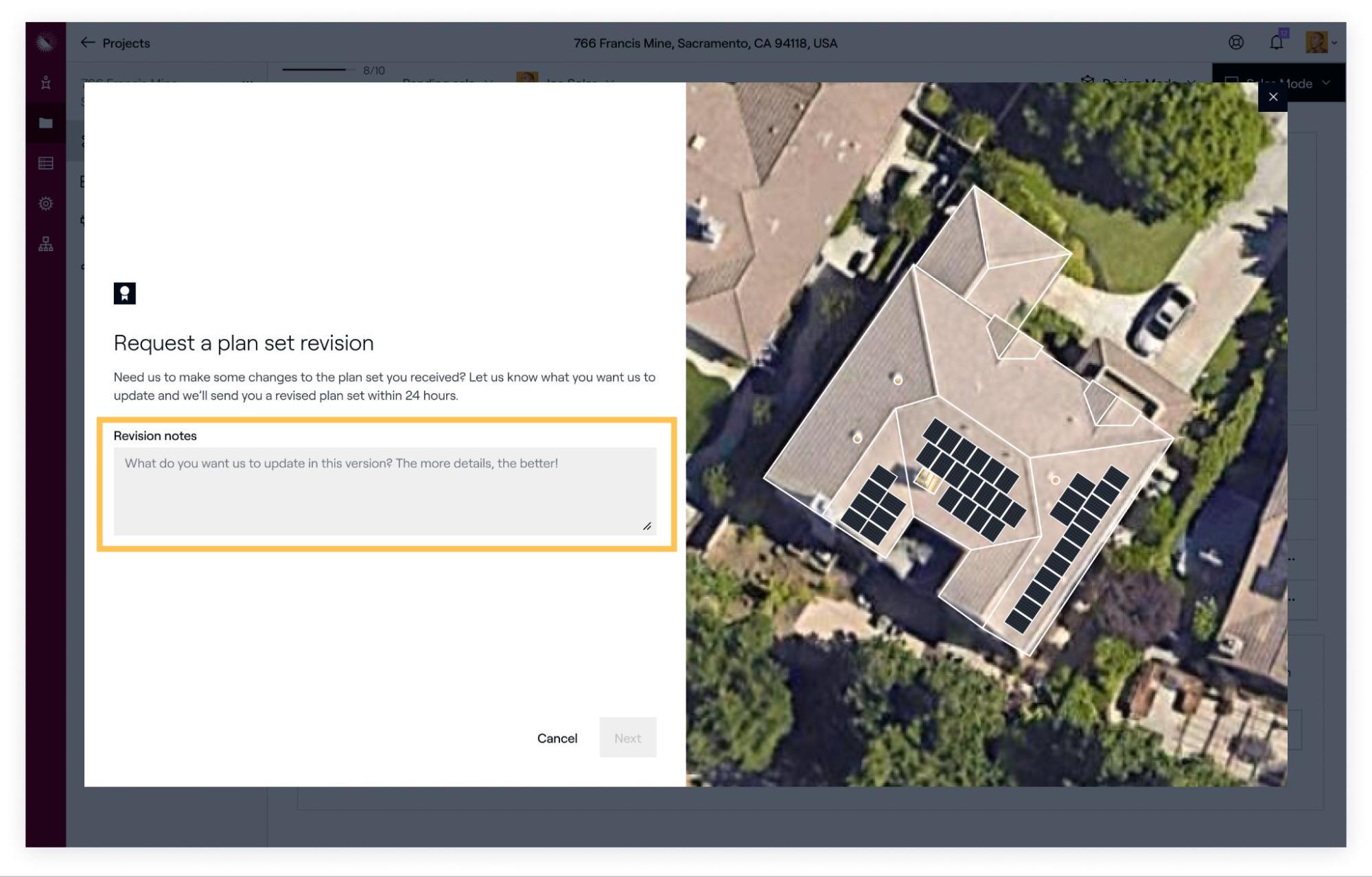 Upload any photos or documents to support the requested changes.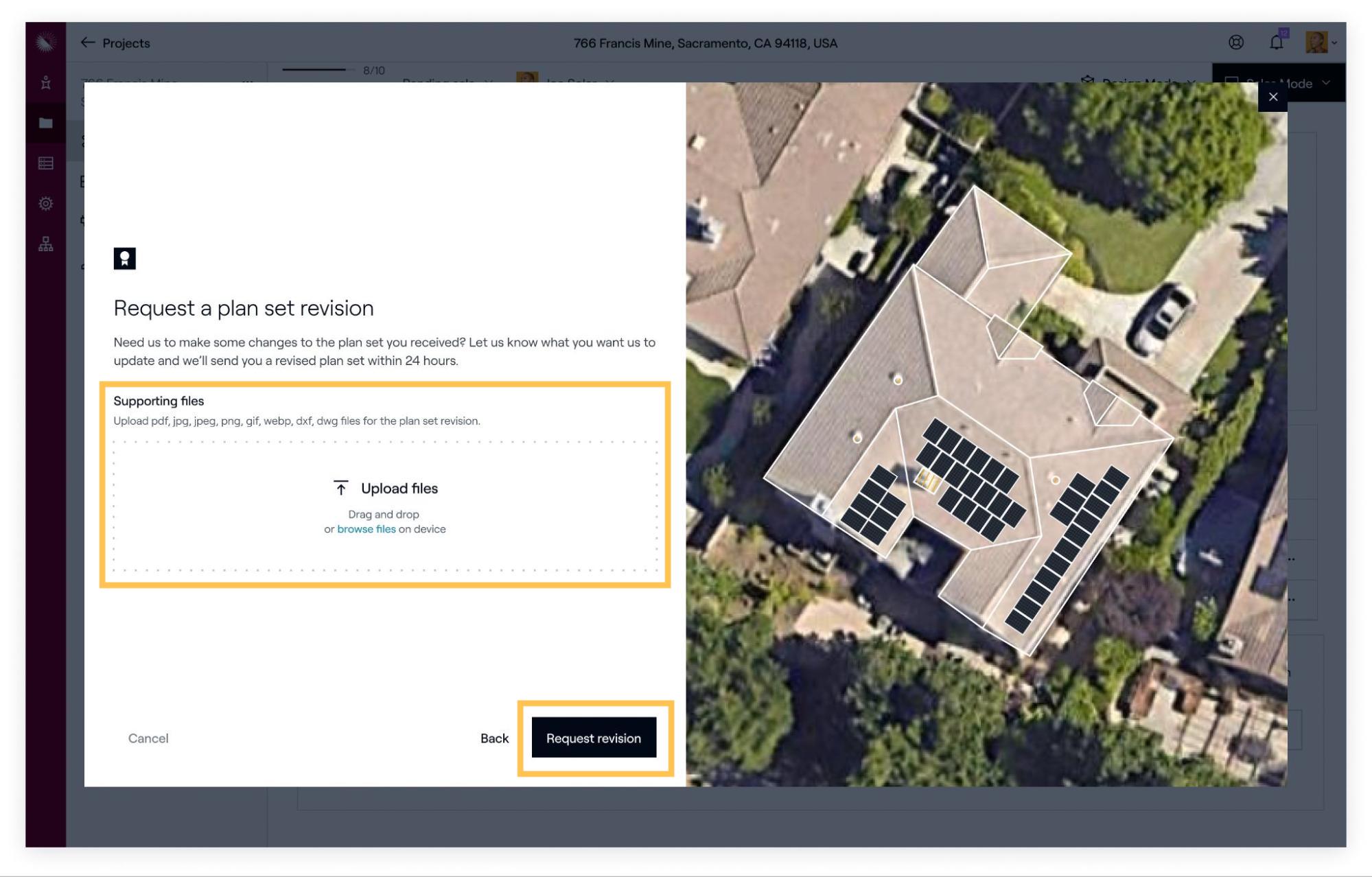 Within 24hr, the revision can be downloaded from the Plan Set menu.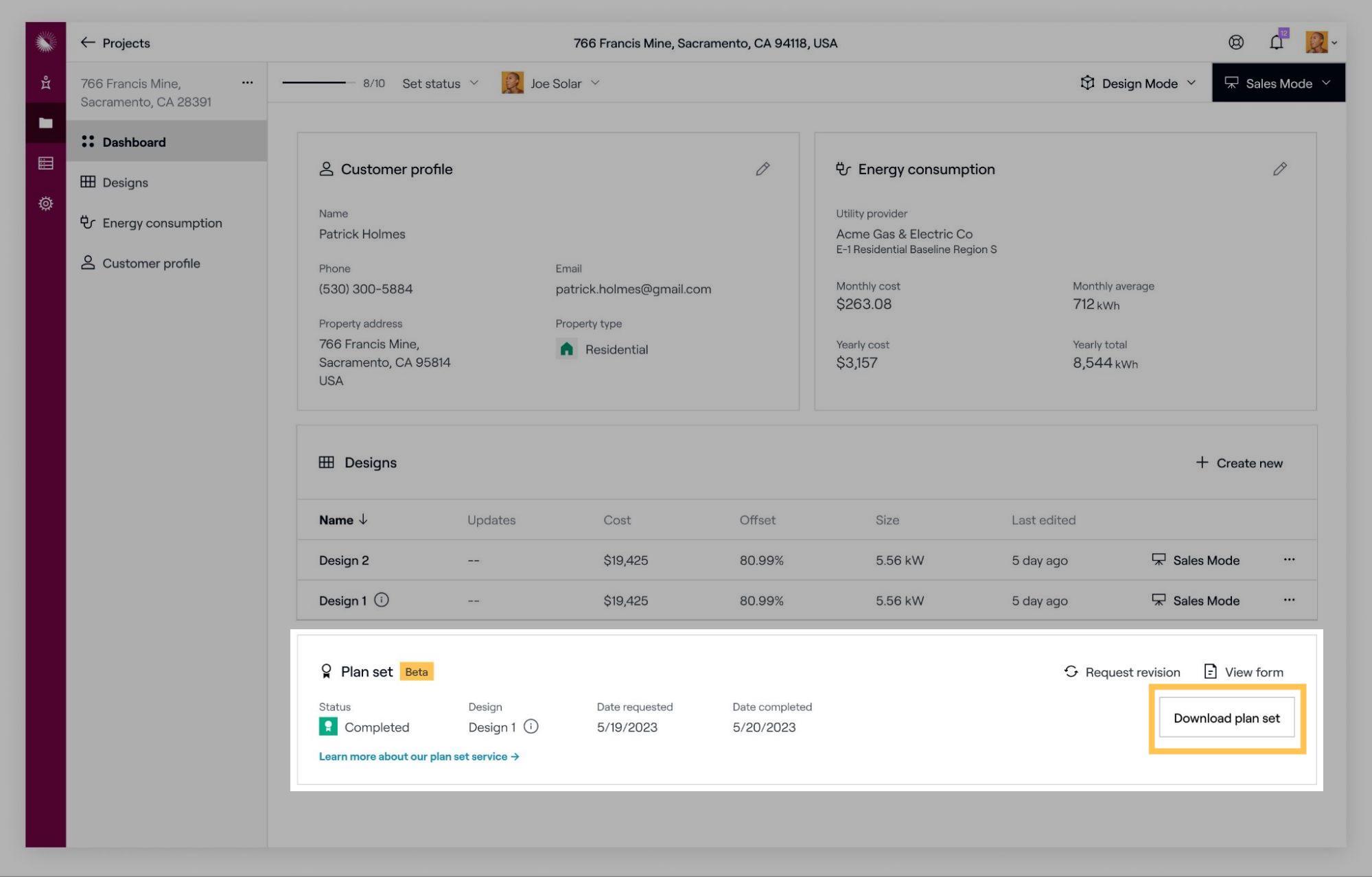 If your request is rejected, the Plan Set menu will display the reason for rejection.