Overview
Aurora's Plan Set Service now makes post-sales processes even more convenient and efficient. With the inclusion of Professional Engineer (PE) stamps, you can now streamline your workflow and save valuable time.
By integrating PE stamps into Aurora's Plan Set Service, you can now obtain the necessary endorsements directly through the platform. This eliminates the need for manual coordination with external engineers or additional approval processes, which often result in delays.
NOTE: Stamps in Plan Sets is currently in beta, please reach out to your Customer Success Manager to enable the service on your account.
Availability
Both electrical and structural stamps can be added to the plan set package as needed.

S

tamps in Plan Sets are currently not available for projects in Portland OR and NYC.

Engineering letters may be requested with the plan set package.

Wet stamps are not available.

Plan Sets are only available for residential projects (max amperage size of 400 amp).
How to Request Stamps for a Plan Set
1. From the Project Overview page, access the plan set intake form to start a request for a plan set by clicking + New form.

2. Once the plan set is complete and ready for download, a new banner will be available for requesting engineering stamps.

Note: Please review the accuracy of the plan set before requesting any stamps. Revisions to plan sets must take place before the stamp is requested.
3. Click on Request stamp and select the type of stamp needed.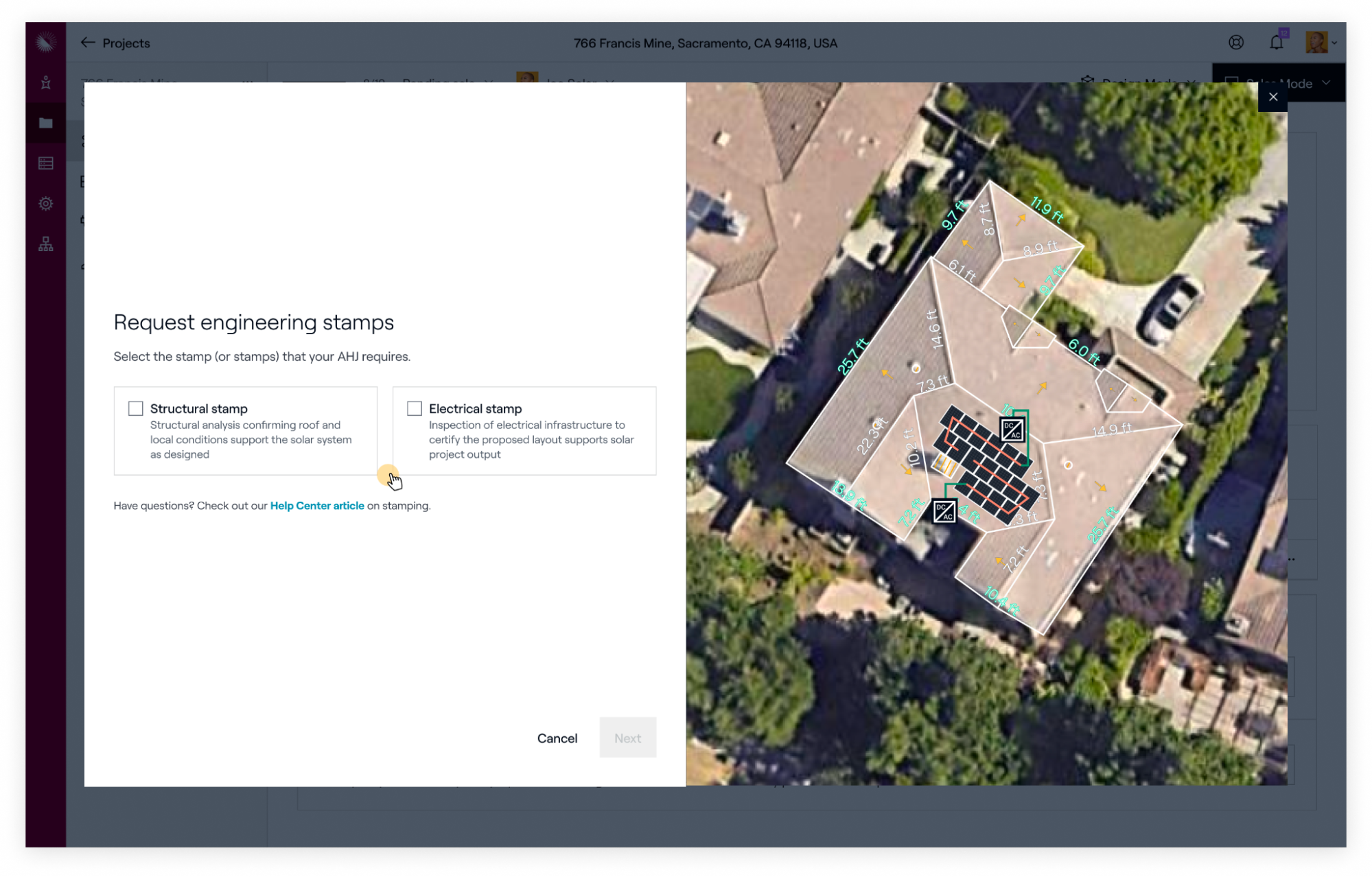 4. If structural stamps are toggled on, add additional information to the stamping request.
Indicate if an

 

Engineering Letter

is needed.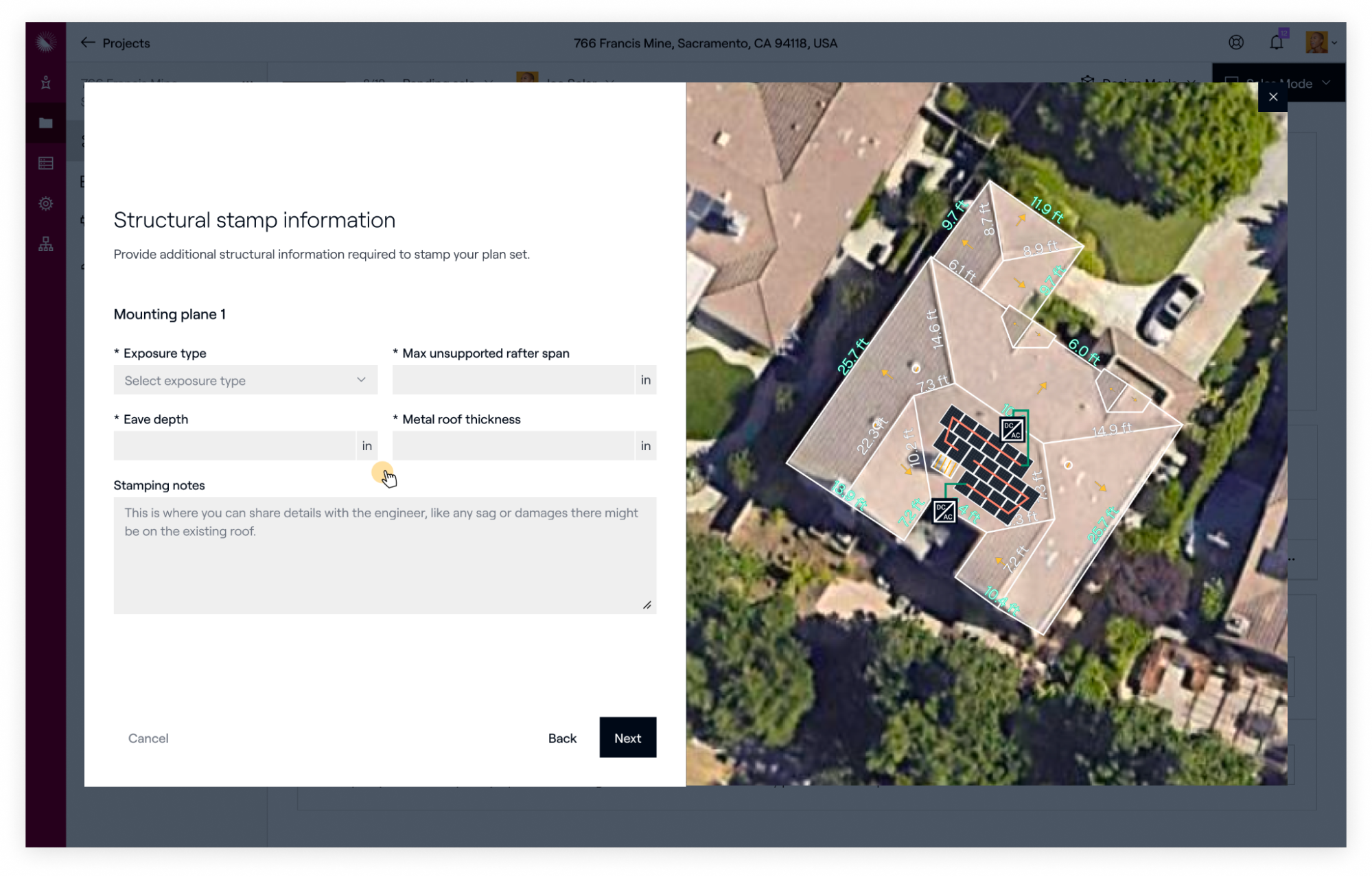 If there are multiple mounting planes, please include the structural information for each plane.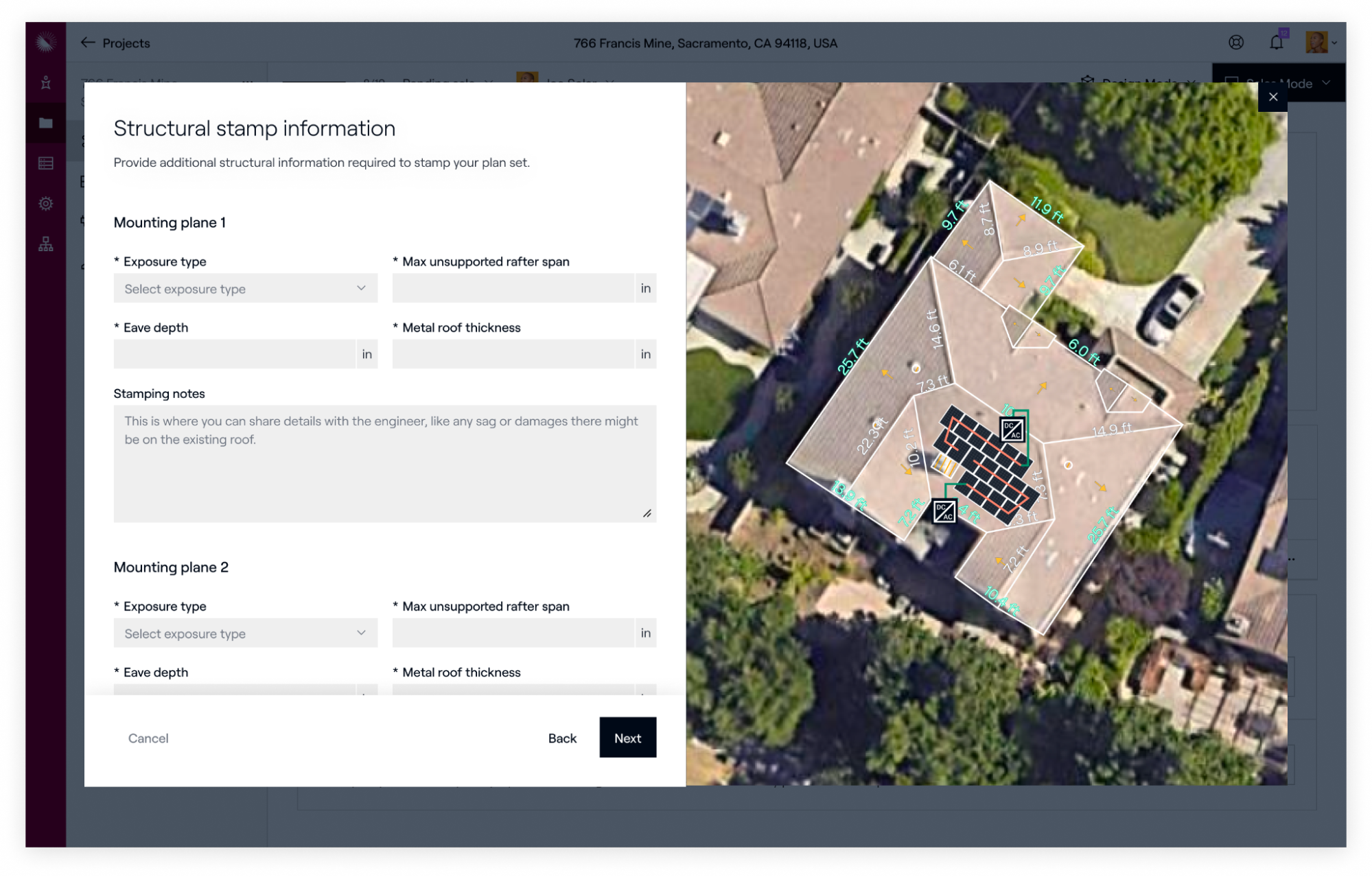 5. Upload additional stamping images and documents: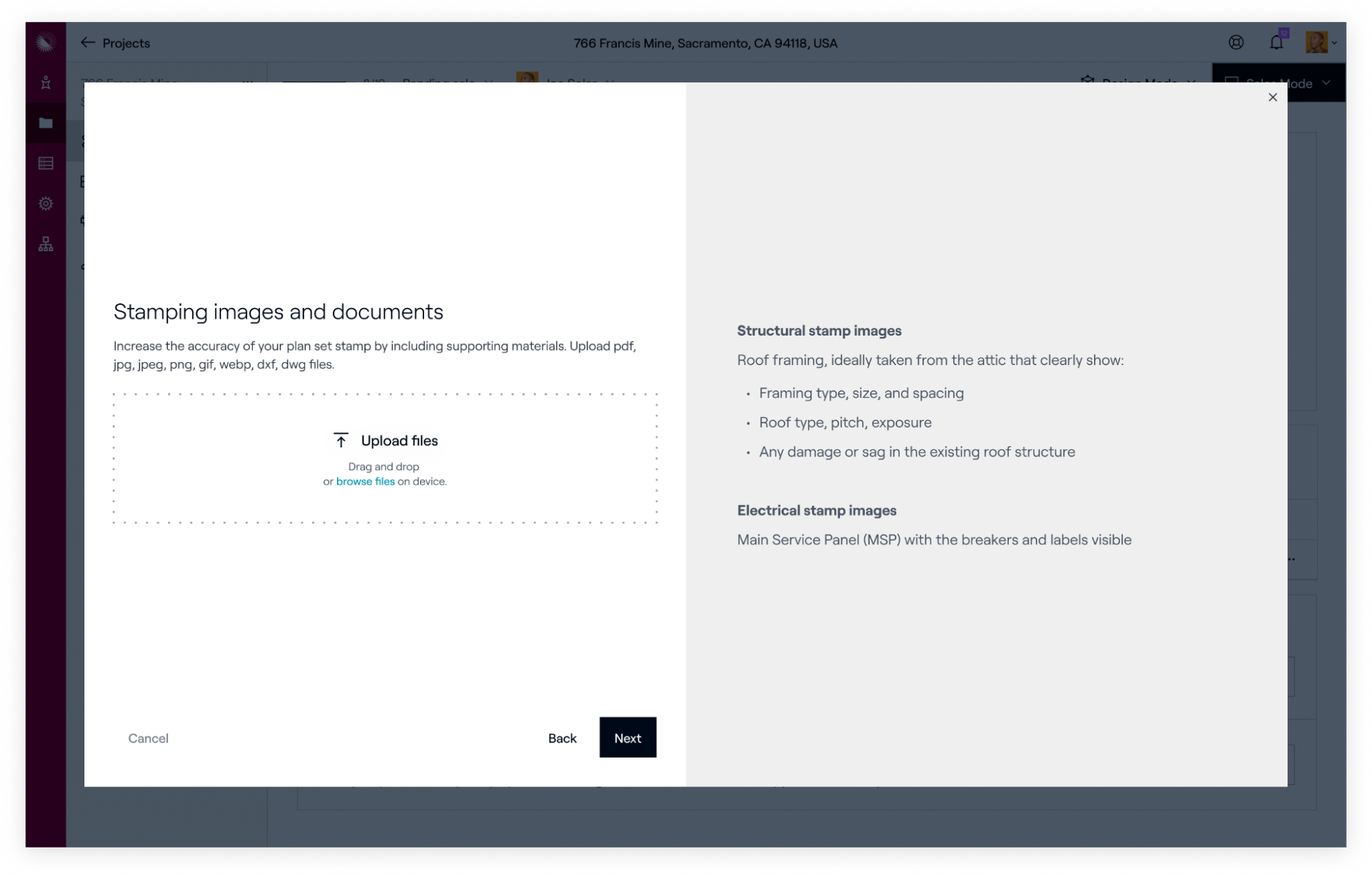 6. Once all the information has been entered, confirm the engineering stamp request.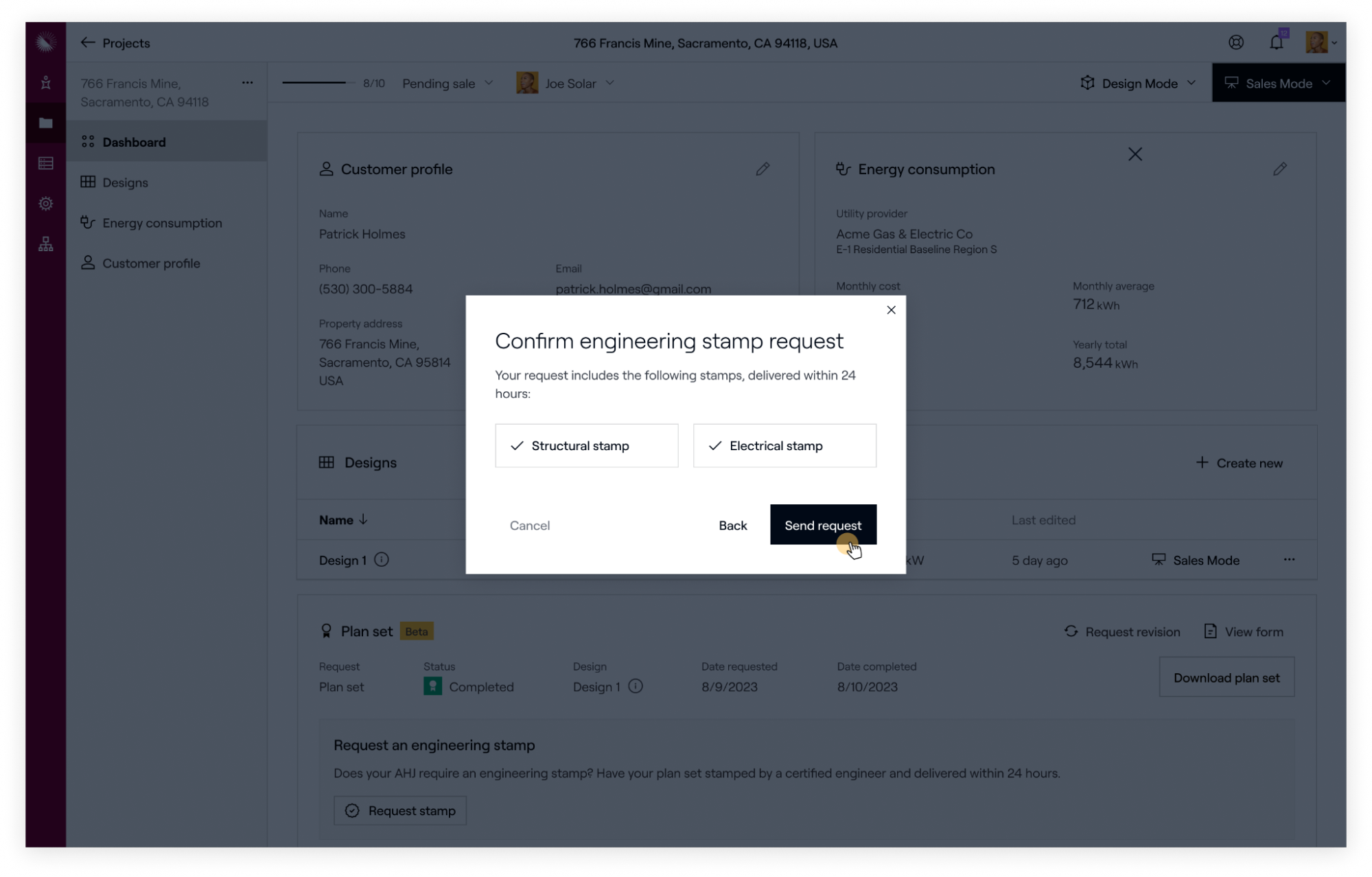 You will be able to track the status of the request from the Overview Page.

If the request is rejected, the following message will be displayed and an email will be sent to the user requesting the plan set.

The turnaround time for a stamped plan set will be an additional 24h - regardless of the number and types of stamps requested.