Aurora is adding a new imagery provider to increase the accuracy of designs in Germany. Vexcel's high-resolution 2D images and 3D LIDAR data will allow teams to move fast and ensure the accuracy of their designs and quotes.
How to select Vexcel 2D imagery
Click the + symbol to add Vexcel imagery from the map imagery menu.
The date of the most up-to-date imagery will be displayed. Click Enable and the highest resolution available Vexcel 2D and 3D data will be downloaded and made available.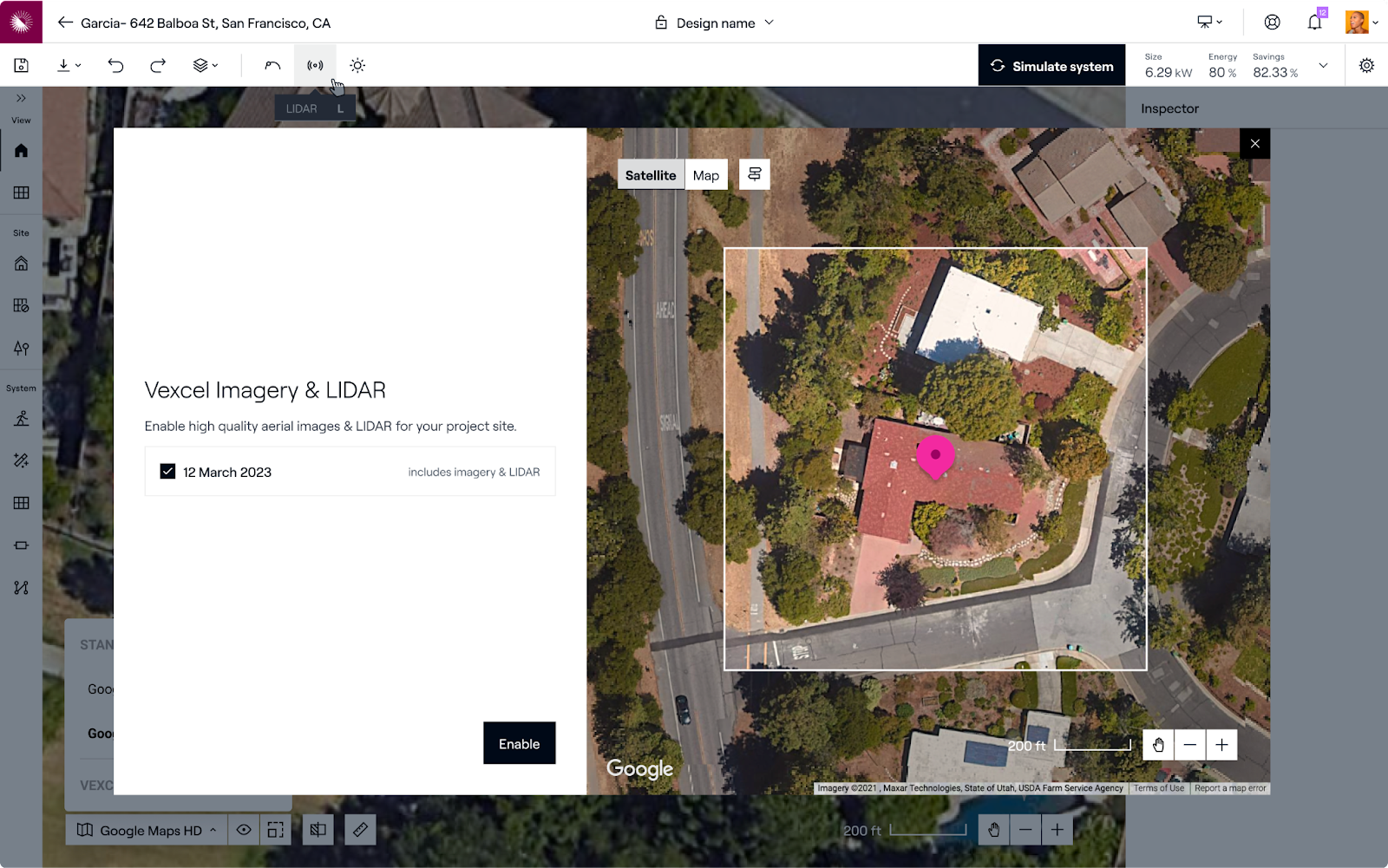 Once downloaded, you will see Vexcel imagery enabled in the imagery menu, and you will be able to toggle on/off from the menu.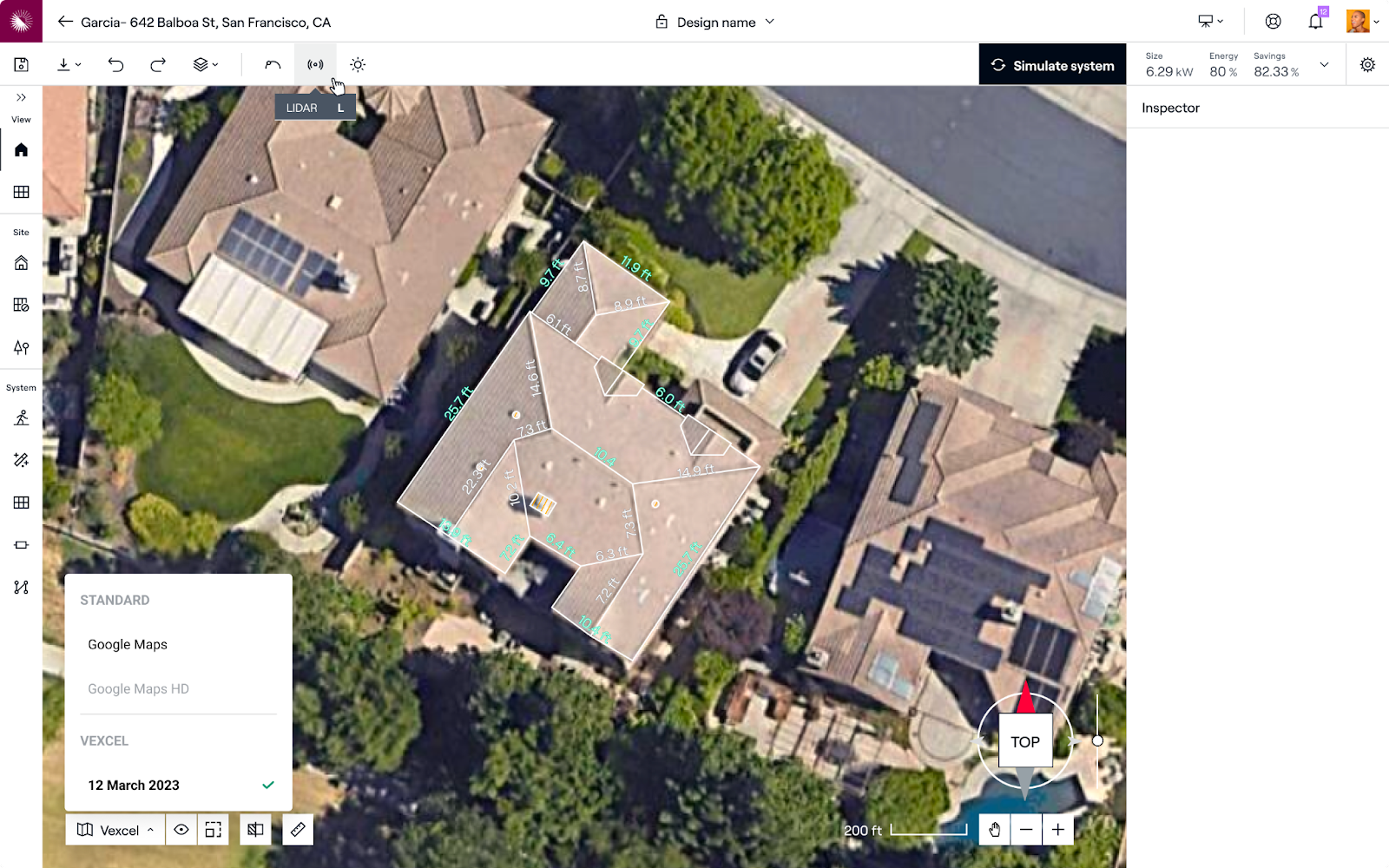 How to access Vexcel 3D LIDAR data
Once the Vexcel imagery has been downloaded, you will be able to toggle LIDAR on/off, change LIDAR sources, change LIDAR styles, toggle textured on/off, and add offsets in X,Y, and Z.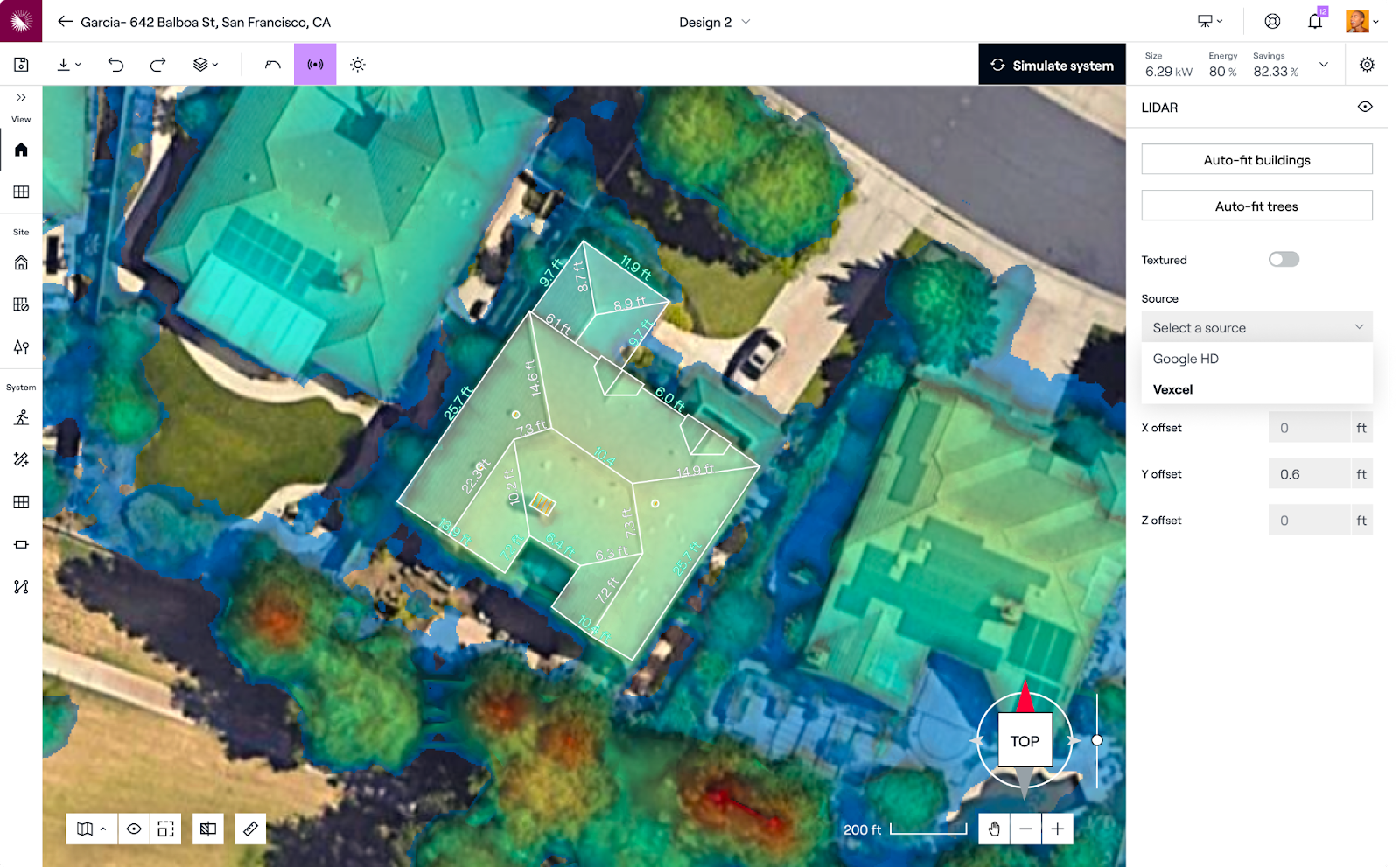 If Vexcel data has not been downloaded, it will not yet be available in LIDAR. Click on Add Vexcel LIDAR in order to download and visualize it.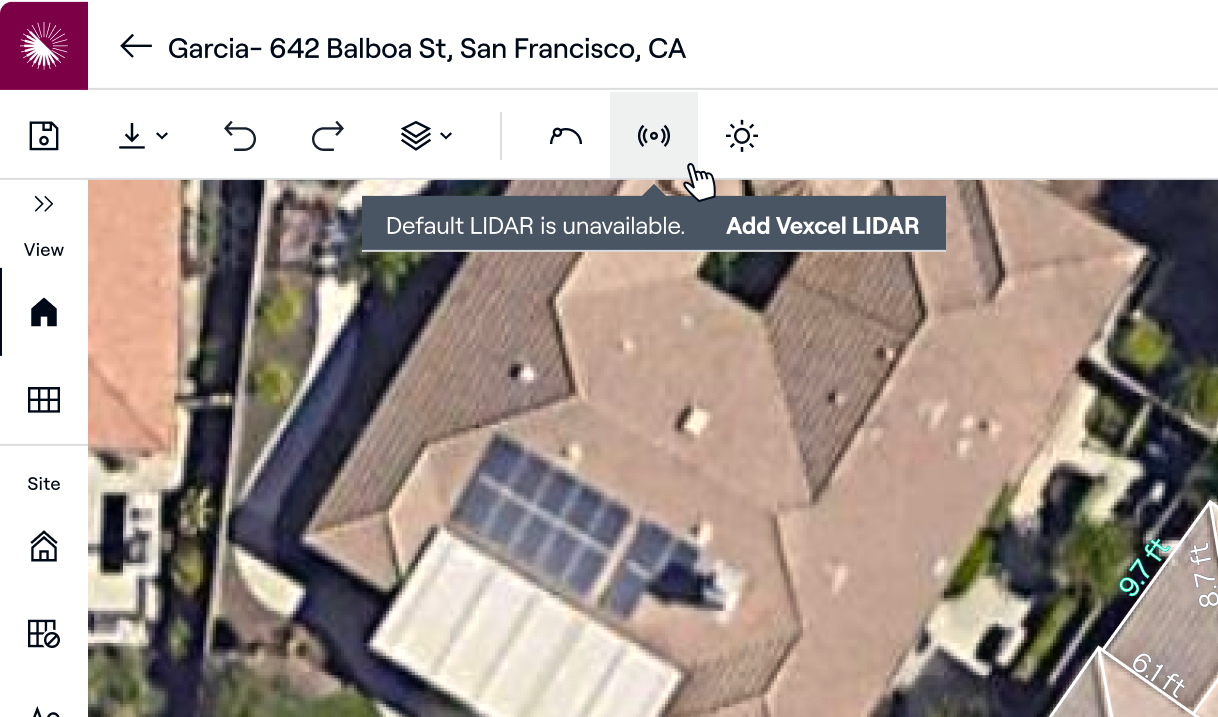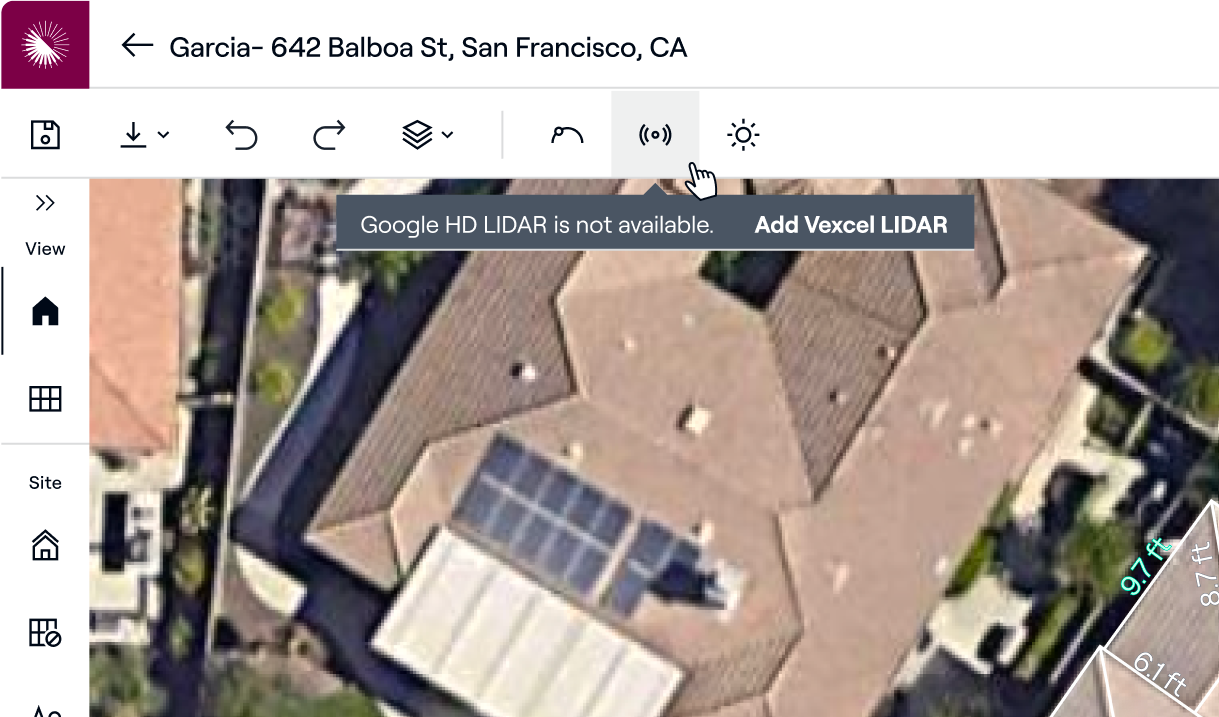 What happens if Vexcel data is unavailable?
If there is no Vexcel 2D imagery available, a message indicating "Vexcel (Unavailable)" will be displayed in the imagery menu.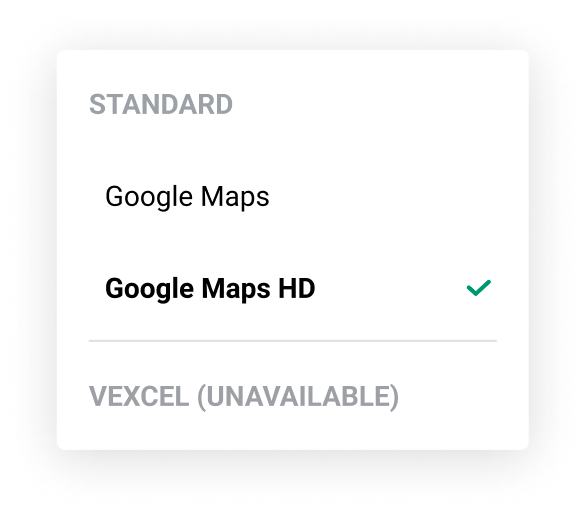 If there is no LIDAR available from Vexcel, it will default to one of the other sources of LIDAR available, if no other sources are available, the user will be notified when they hover over the LIDAR icon.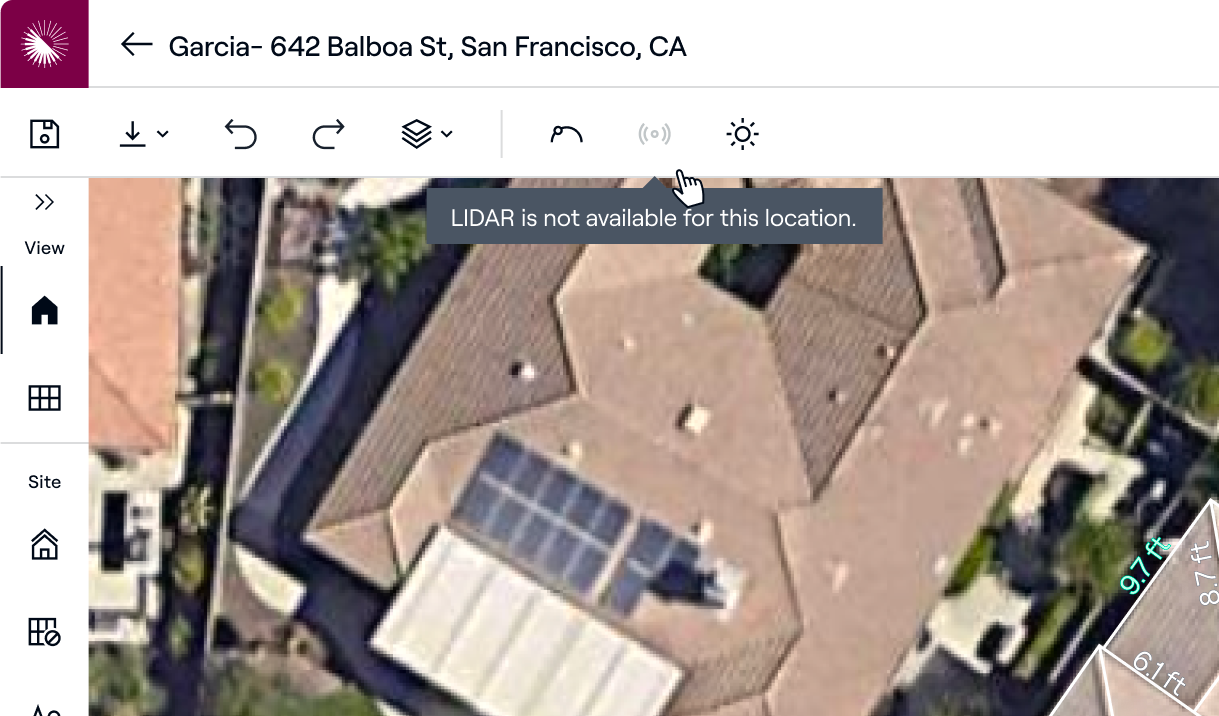 Reach out to us
We are constantly working on improving the quality and coverage of our imagery and LIDAR data.
Please reach out to us if imagery or LIDAR data is not available in your region - support@aurorasolar.com