Design mode is a powerful tool that allows you to build a site model with precision and accuracy. With this tool, you can create a visual representation of your site and its features, including landscaping and obstructions.
By using Design mode, you can ensure that all elements are in the correct location and proportion, making it easier to plan and execute your project.
In this article we will be going over the 3 ways you can model a roof in Aurora:
Manual Design
Take control of your Design
With Manual design, you have complete control over the design process. You can personally design a homeowner's roof and surrounding property, bringing the site model to life using the intuitive tools provided by Aurora.
Within Aurora's design capabilities, we offer two distinct features:
SmartRoof: If you are looking to quickly model an entire roof, SmartRoof makes it easy to generate accurate 3D Models and permit quality drawings.
Roof face: If you are working with a more complex roof structure or wish to only model a portion of the roof, Roof face gives designers more flexibility and autonomy to design the structure as they see fit.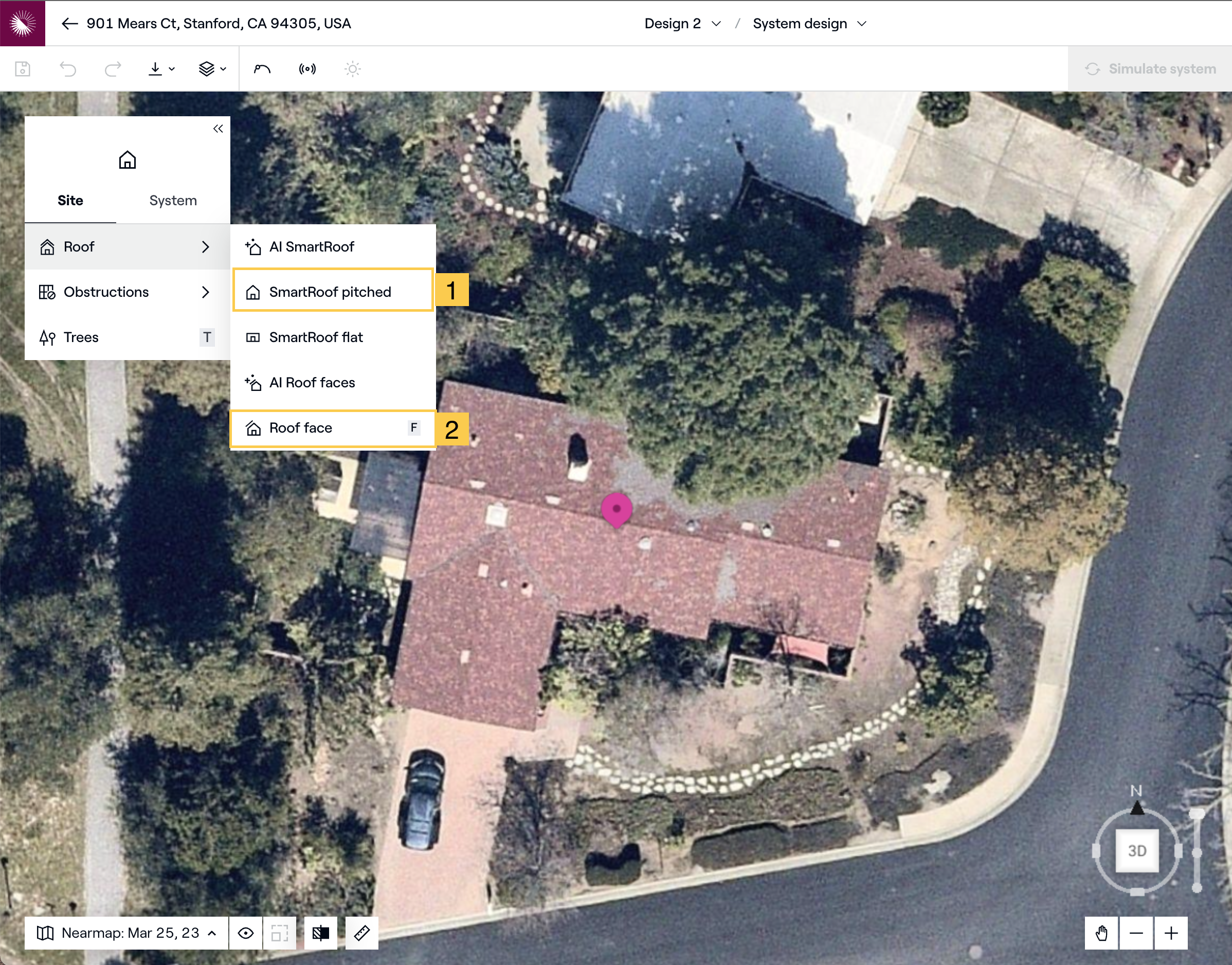 Expert model
Leave it to the experts
You can rely on our in-house professionals to deliver fast, accurate residential site models. Each model includes Nearmap HD imagery.
Request Aurora's expert model from within the app.

After the site model has been generated, you'll receive an email with a link to review the site model. If satisfied, click 'Got it' to start designing your PV system.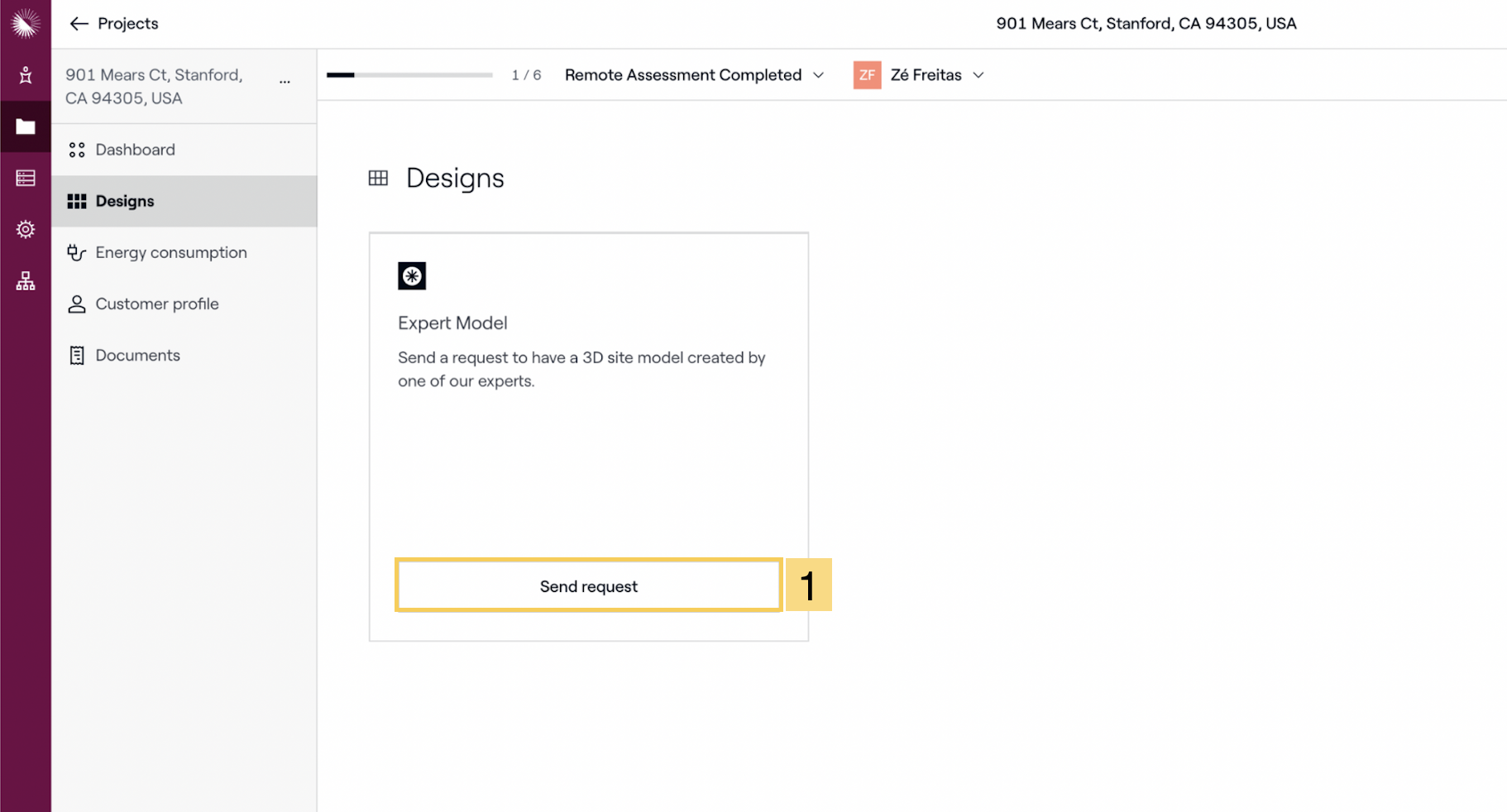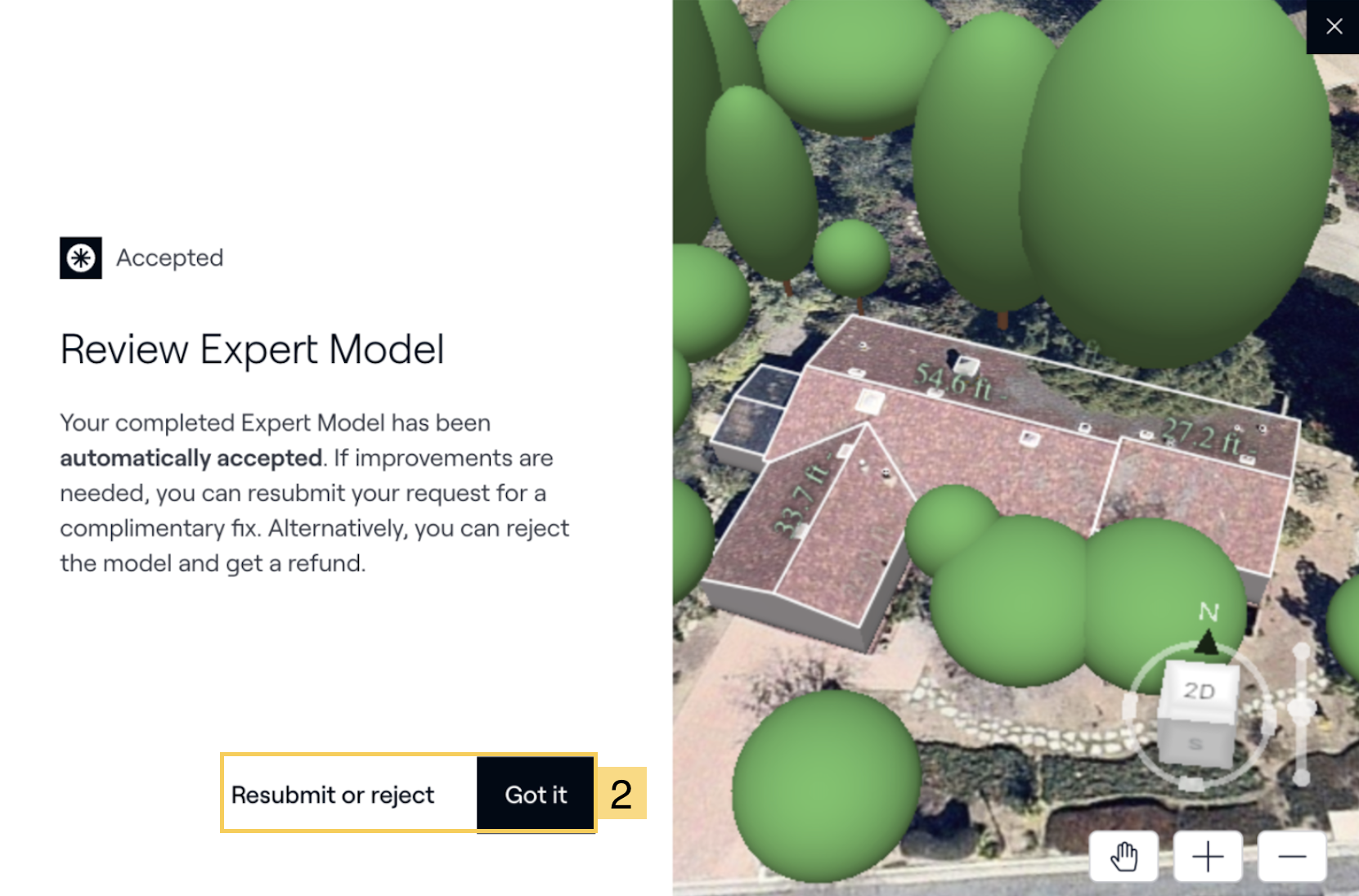 AI roof
Site models powered by AI
AI roof automatically detects and generates roof models in about 30 seconds, or even faster for simple roofs. Using HD satellite imagery and LIDAR data, AI SmartRoof in Design mode allows you to automatically detect and generate roof faces and obstructions within design mode and sales mode using Aurora's AI technology.
When available, select one of the roof options under the roof section in the site menu:
AI SmartRoof: When selected, Aurora AI will generate a SmartRoof output, which infers the inner faces and allows users to edit and delete faces in the context of the whole roof.
AI Roof faces: When selected, Aurora AI will generate an output of roof faces, which allows users to create and manually edit each face in isolation.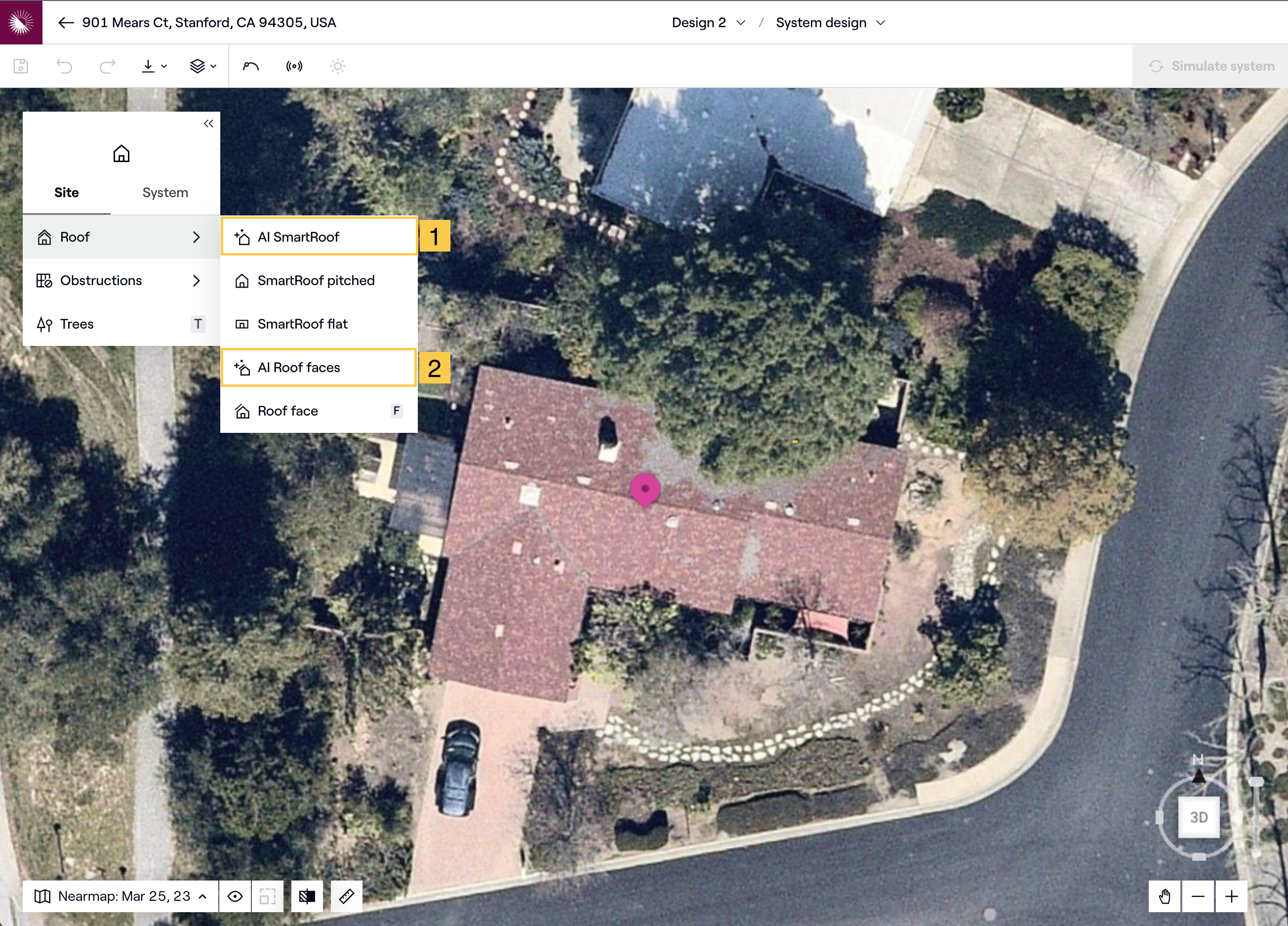 Please note that this feature is only available under our Business Plans - reach out to us to learn more!