LIDAR is a technology where a scanner emits pulses of light energy (using a laser) at buildings and other objects in an area, and measures how long it takes for the pulse to return. The laser pulse travels at the speed of light. Accordingly, the distance it travels can be calculated by multiplying the amount of time it takes for the pulse to arrive back at the scanner, with the speed of light, and dividing that figure by two (since the pulse makes a round trip).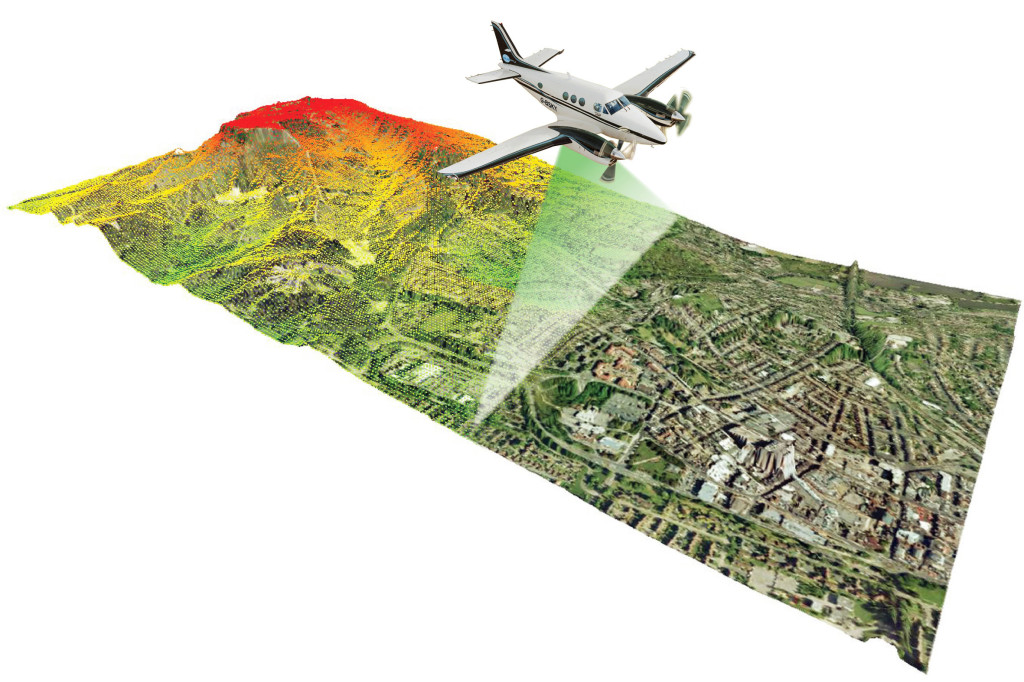 Here is how to model using LIDAR in Aurora:
After completing your 2D site assessment, click on 3D.
Click on LIDAR - this will download LIDAR data for your location. Click on the Textured box if you wish to switch to a heatmap.

Calibrate the LIDAR data by using the x, y and z coordinate fields

After calibrating LIDAR, click on the Lift Roofs icon in the top right to fit your 3D model to the LIDAR data.
You can learn more about shading analysis using LIDAR in this video: Shading Analysis Using LIDAR
If you have a premium account, you can request LIDAR data for your area using the following form: Aurora LIDAR Availability Map.