See Also: Live Class - Winning Proposals Webinar
Within Aurora settings, admins can add custom section types to their Sales Mode presentation. To add these to your Web Proposal presentation as well, navigate to any custom section in Sales Mode settings, click Edit, then make sure the "Include in web proposal" toggle is turned on.
As an admin user, navigate to Sales Mode Customization settings
Select a Layout option
Add a Section name and click Create New Section
Select the boxes to show visibility of content in Sales Mode and/or the Web Proposal. 
Drag and drop the placeholder to add the content you have displayed on the section. Click the three dots on the upper corner to Rename or Delete the section. 
Click Preview, Cancel or Done to continue with the new content.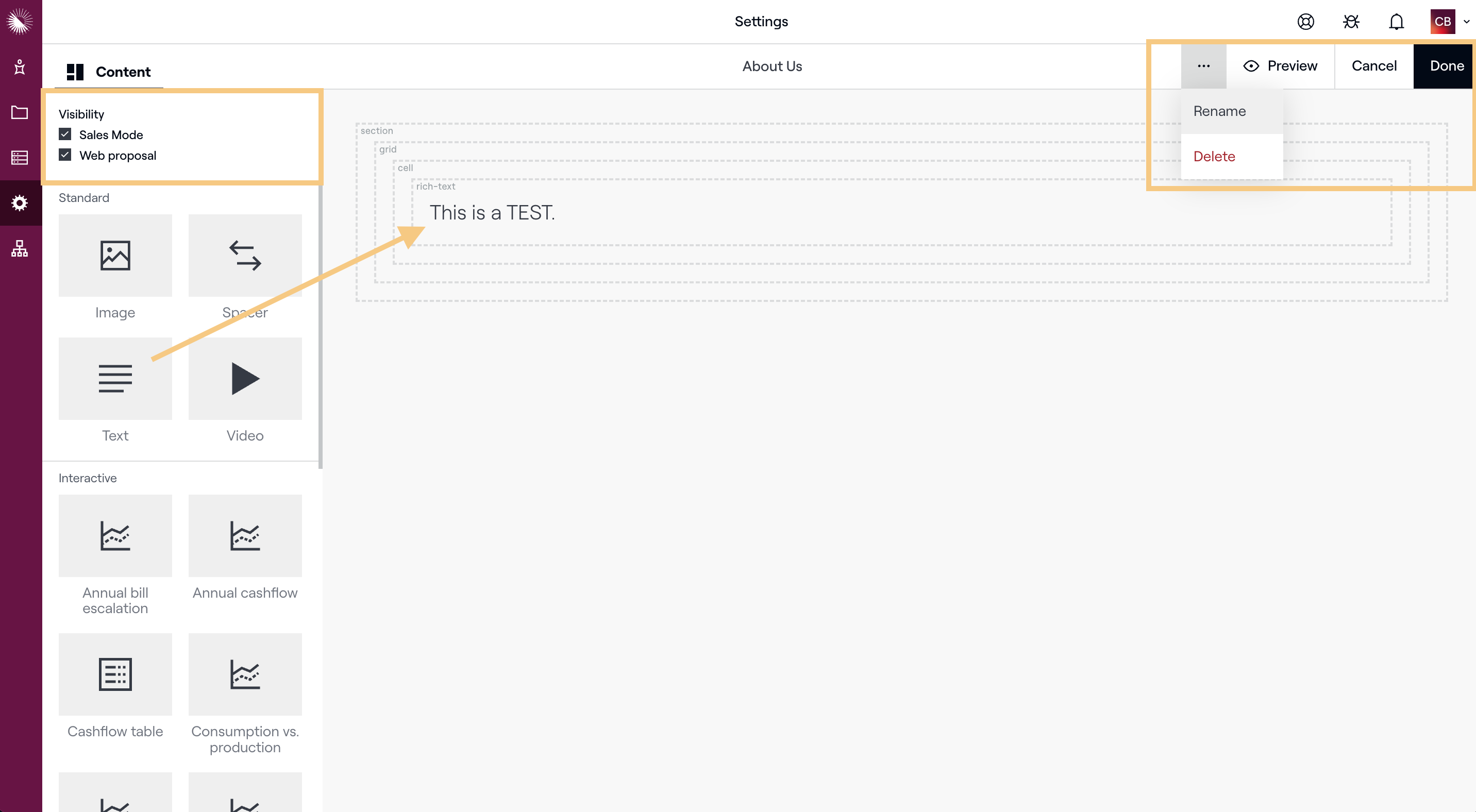 Please note:
Custom sections will be added to the web proposal in the same order as they are displayed in the Sales Mode presentation.

Custom sections cannot be created only for the web proposal, they must also appear in the Sales Mode presentation.

You can preview the web proposal under Settings > Sales Mode customization > Preview proposal

Sections that appear in the Web Proposal will also appear in the downloadable PDF Proposal
See also: Sales Mode customization.