Within Sales Mode, you are able to show or hide certain pages to tailor your proposal to each customer. This ability is limited to:
Custom pages

Storage page

Environmental Impact page
How It Works
Upon opening Sales Mode for a new design, you will see a pop-up menu with all of the pages available to show in your proposal.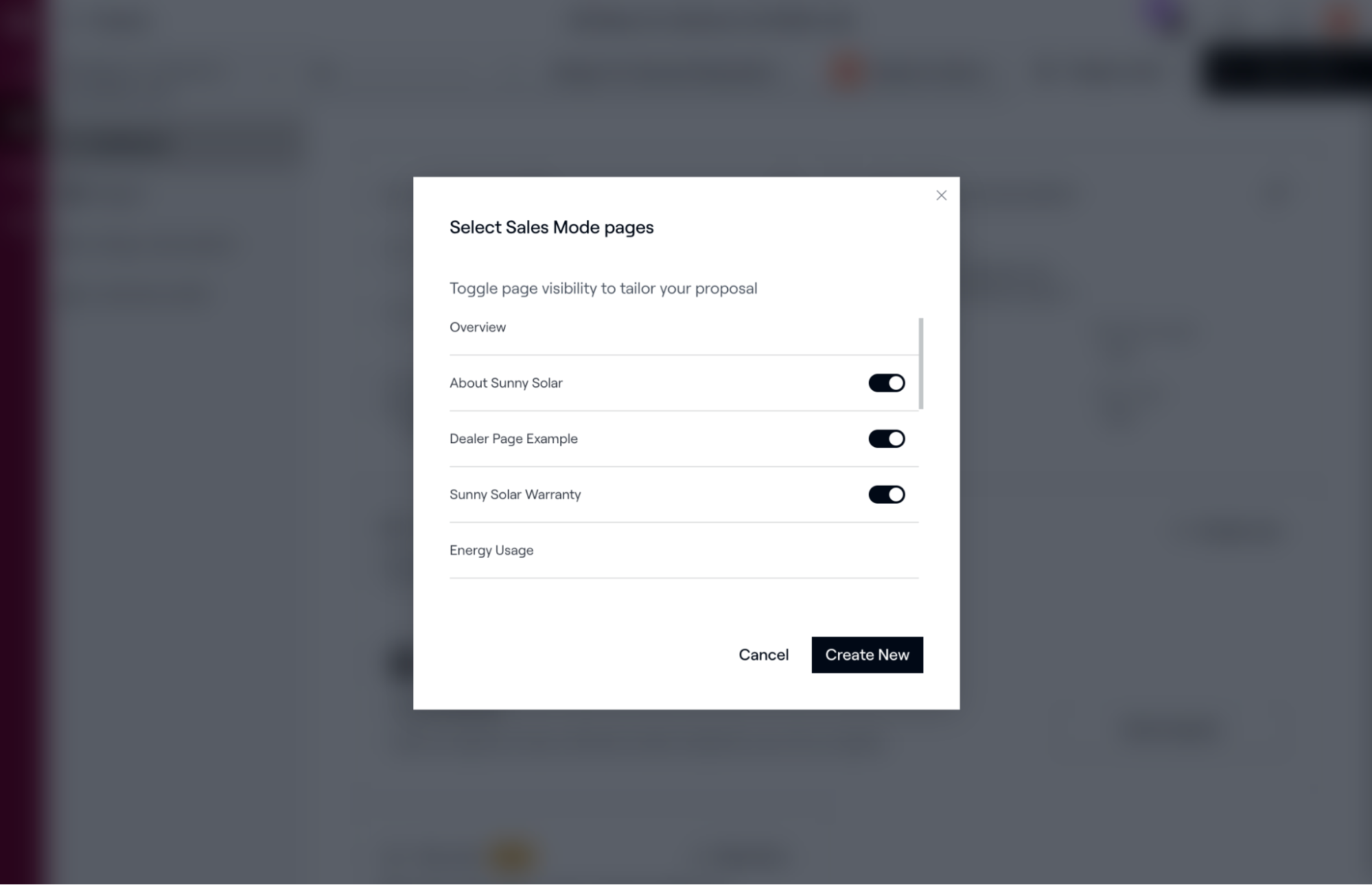 All pages will be turned on by default. For those with the toggle available, turning them off will remove them from your Sales Mode proposal. When satisfied with your proposal outline, click Create New to launch into Sales Mode.
Note: Turning pages off in Sales Mode will also remove them from the Web Proposal.

To show or hide pages after you've already opened Sales Mode, click on the Pages icon in the navigation menu.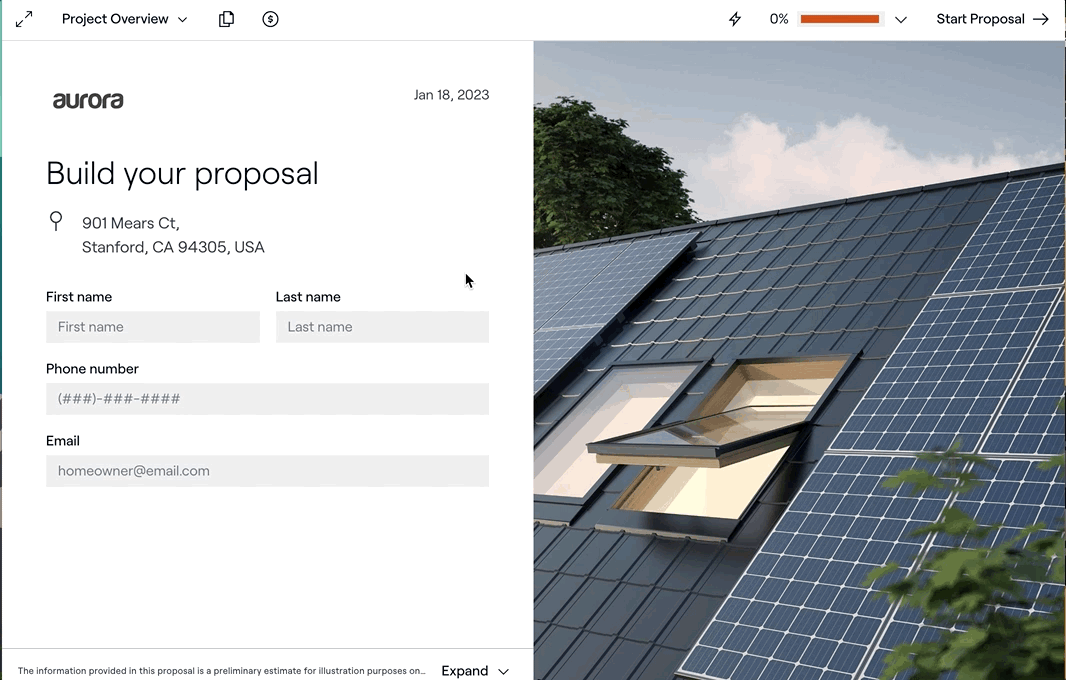 This will show the pop-up menu again where you will be able to toggle pages on or off as needed. Then click Done to save your changes.